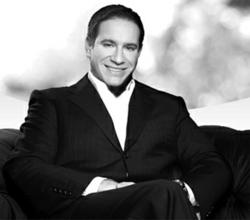 Beverly Hills, CA (PRWEB) July 23, 2012
No patient should ever leave the appearance of their smile or the health of their mouth up to chance. Unfortunately, many individuals do not seek out professional dental checkups until they have begun to show signs of serious health complications, and this often means expensive and lengthy treatments. In order to assist all patients with the dental services that they need in order to avoid pervasive dental issues, Beverly Hills cosmetic dentist, Kevin Sands DDS, is now providing patients with the leading preventative treatments so that they can enjoy bright, straight, and healthy teeth for years on end.
Many individuals grow up with the belief that a healthy mouth will require nothing more than flossing and brushing multiple times a day throughout their lifetime. These few habits will remove a majority of plaque and tartar in the mouth, but it will never allow a patient to completely avoid periodontal disease, tooth decay, and tooth loss. For these conditions, patients will require professional dental services ranging from x-rays to chairside teeth cleaning.
Patients throughout Southern California and the rest of the world have begun to turn to Kevin Sands DDS, Beverly Hills veneers specialist, and his friendly staff in order to create and maintain a bright and healthy smile. This practice continues to offer some of the most popular and effective treatments within the fields of preventative, restorative, and cosmetic dentistry including dental implants, Zoom whitening, Lumineers, porcelain crowns, and more. Visit BestBeverlyHillsDentist.com for more information.
For those patients that want the absolute best smile and oral health possible, it is now more important than ever to seek out the preventative treatment options that will keep them smiling with confidence.
About Dr. Sands, Beverly Hills Dental Implants Specialist
After graduating from the University Of California School Of Dentistry, Dr. Kevin Sands quickly made a name for himself as a premiere Beverly Hills cosmetic dentist due to his slavish devotion to every single patient. He and his team of dental specialists offer all patients a chance at a world-class smile with treatment options such as dental veneers, dentures, crowns, chairside whitening, and more.
You can visit http://www.bestbeverlyhillsdentist.com or call (310) 273-0111 for more information. Dr. Sands' office is located at 414 N. Camden Dr. suite 940 in Beverly Hills, CA 90210.