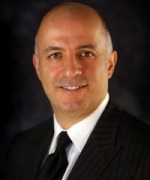 Los Angeles, CA (PRWEB) January 23, 2012
Dr. Afar, Los Angeles dentist, is offering a new special on Lumineers, a special type of dental veneers which require far less preparatory work than many other types. For a limited time, Dr. Afar is offering Lumineers at the low price of $699/ per unit- a substantial reduction off the usual price.
As a dentist in Los Angeles, Dr. Afar has worked with various types of dental veneers over the years. This new offer makes Lumineers affordable for those interested in perfecting their smiles.
Although many Los Angeles cosmetic dentists offer veneers, not all utilize the Lumineers system. Lumineers have many advantages over traditional dental veneers.
Further, a cosmetic dentist in Los Angeles may charge a great deal more for dental veneers than the price offered with this special. Typically, dental veneers will cost up to twice the price per unit, often for treatments which are more invasive than the Lumineers system.
Lumineers are much thinner than other types of dental veneers. They measure less than half the width of some other porcelain veneers, which means that much less preparation and grinding of the natural tooth enamel is necessary to place Lumineers.
Dr. Afar also offers a variety of other treatments for improving the appearance of teeth, such as teeth whitening with patented and proven systems to lighten teeth up to 8 shades. For patients who need orthodontic treatment, Dr. Afar offers the patented Invisalign system, which straightens teeth without heavy metal braces- using instead clear, removable trays. For patients who cannot accept dental veneers for various reasons, porcelain crowns may be another option.
Dr. Afar has been practicing in the Los Angeles area for over 20 years, and holds degrees from UCLA and University of Washington, Seattle. Dr. Afar has received some of the most prized fellowships in the country to study implants and periodontology, and has made the practice of these fields his specialty.
Contact Dr. Afar
To learn more about Dr. Afar and the treatments and special promotions offered at Wilshire Dental Care, visit http://www.wilshiredentalcare.com. You can call (310) 775-2979 to make an appointment at this office, located at 6200 Wilshire Blvd, Suite 1508 in Los Angeles, CA 90048.
PR by http://www.seocompanyca.com/
###