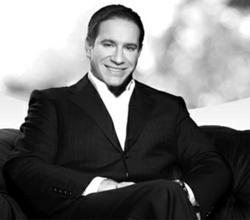 Los Angeles Cosmetic Dentist
Los Angeles, CA (PRWEB) February 27, 2012
For Southern Californians that have avoided any recent trips to their dentist, many of the most advanced procedures and treatments in the business may come as a shock. Modern dental practices include devices that make treatments of any kind virtually painless. Leading Los Angeles cosmetic dentist, Dr. Kevin Sands, is now offering laser surgery for treatment of gum disease, which is one of the most recent advancements in this field.
Dr. Kevin Sands has made a name for himself as the leading Los Angeles dentist by providing patients with some of the most radical and effective treatments in the world. Now entering this impressive list of dental services is surgical lasers.
Surgical lasers can be used for everything from eye surgery to removing varicose veins. This level of precision is what makes them invaluable for the treatment of gum disease. Before patients can ever consider dental implants or other forms of restorative treatments, the gum disease must be treated first. Dr. Kevin Sands uses these surgical lasers to clean away bacteria, remove infected tissue, and stimulate the gums for a speedy recovery. In the case of various other treatments, such as teeth whitening or fillings, lasers can also be used to speed up the recovery process and the time that is spent within the office.
Whether a patient is looking for Zoom whitening for a special event or in need of a full mouth reconstruction, Dr. Sands continues to offer the most advanced services to every patient that walks through the door.
About Dr. Kevin Sands, Dentist Los Angeles
After graduating from both the University Of Southern California School Of Dentistry and the Las Vegas Institute for Advanced Dental Studies for Advanced Anterior Aesthetic Dentistry, Dr. Sands continued his quest of adopting and perfecting all leading dental techniques. He remains proud to offer his patients a full line of services including Lumineers, traditional porcelain veneers, dental implants, teeth whitening, Invisalign aligners, and more.
Contact Dr. Sands, Cosmetic Dentist Los Angeles
Visit http://www.bestlosangelesdentist.com or call (310) 273-0111 for more information about the treatments offered by Dr. Sands. His office is located at 414 N. Camden Dr. Suite 940 in Beverly Hills, CA 90210.
PR by http://www.seocompanyca.com/
# # #