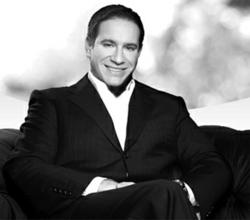 Los Angeles, CA (PRWEB) May 07, 2012
When it comes to creating a beautiful smile, individuals with severely damaged or discolored teeth may feel as if there are not affordable and effective solutions available to them that are going to create a vibrant and restored smile. With recent advances to dental appliances though, Lumineers may be exactly what a patient needs, and this is why Los Angeles cosmetic dentist, Dr. Sands, is now offering these veneers to all locals that would like to recreate the smile of their dreams for 15 years or longer.
Porcelain veneers have remained one of the most commonly used dental appliances for many years. These wafer thin pieces of porcelain are custom made for each patient and then applied to the front of the teeth with a powerful bonding agent. They were very effective at recreating a smile after serious damage or discoloration, but they did come with their own set of negative side effects. This included a removal of some of the enamel on the teeth, an irreversible process that required a patient to wear veneers for the rest of their life. With the Lumineers offered by this Los Angeles dentist, patients can now enjoy a completely reversible option for a new smile.
Dr. Kevin Sands and his friendly staff have been offering locals and celebrities alike a chance at a new and improved smile with a full line of general and cosmetic dentistry services. Patients are now finding that they can quickly create the smile that they deserve with treatments such as Zoom whitening, dental implants, Invisalign aligners and more. Along with the use of Lumineers, there is now no amount of damage or decay that is not repairable.
About Dr. Sands, Cosmetic Dentist Los Angeles
Dr. Kevin Sands has worked relentlessly throughout the greater Los Angeles area, providing countless patients with the services that they need for an A list smile including implants, teeth whitening, fillings, dental bonding, and more. Visit BestLosAngelesDentist.com for more information about these treatments.
Contact Dr. Sands, Dentist Los Angeles
Dr. Sands' office is located at 414 N. Camden Dr. Suite 940 in Beverly Hills, CA 90210. To learn more about the services provided at this office, call (310) 273-0111 or visit http://www.bestlosangelesdentist.com.