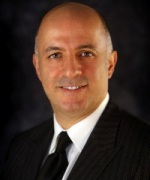 Los Angeles, CA (PRWEB) July 16, 2012
When most individuals take a sip of their coffee or tea, they do not realize that they may be slowly discoloring the outer layers of their teeth. Over the years, many of the foods that are eaten every single day and habits that an individual engages in, such as the use of tobacco products, will alter the color of one's teeth. For patients that would once again like to smile with confidence, Los Angeles dentist, Dr. Bijan Afar, and his team of specialists are now offering various teeth whitening treatments.
Even individuals that are extremely careful about the appearance of their teeth may notice that their smile is not as vibrant and lustrous as they would like it to be over the years. When this extrinsic staining does take place, brushing and flossing will often not be enough to completely restore the teeth's natural tone. This is why many locals have been on the search for a Los Angeles teeth whitening specialist that can completely transform their smile quickly, painlessly, and affordably.
Dr. Bijan Afar, Los Angeles dental implants specialist, works with a team of dentists and specialists that have helped to recreate smiles for thousands of patients. For those with damaged and discolored teeth, they continue to offer treatments including Zoom whitening, porcelain veneers, Lumineers and more. No matter the current state of one's teeth and gums, these advanced options provide the answer for patients to once again enjoy a straight, complete, and healthy smile.
A smile will always be an important part of one's appearance and their confidence, and this is why many patients are now starting their first step on the journey towards great oral health and a great smile at Wilshire Dental Care.
About Dr. Afar
Dr. Bijan Afar is a proud graduate of the UCLA School of Dentistry and has worked with countless patients throughout the years, offering them dental services that they need for a healthy and attractive smile. He and his multi-specialty team offer advanced dental treatments for all patients ranging from dental implants to Invisalign aligners.
Contact Wilshire Dental Care, Los Angeles Dental Office
You can visit Wilshire Dental Care, located at 6200 Wilshire Blvd. suite 1508 in Los Angeles, CA 90048. You can also call (310) 775-2979 or visit http://www.wilshiredentalcare.com.