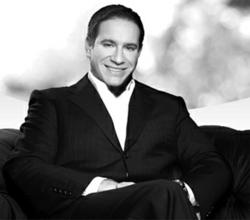 Los Angeles, CA (PRWEB) July 30, 2012
Recreating one's smile can be an overwhelming proposition for those that are currently struggling with any amount of damage, decay, or severe discoloration on their teeth. Many treatment options require invasive tools and procedures that may leave one's teeth and gums permanently changed. For those that would like to avoid these alterations, Los Angeles cosmetic dentist, Kevin Sands DDS, is now offering some of the most advanced porcelain veneers for a complete transformation of one's smile.
Throughout one's lifetime, there are countless factors that could change the overall appearance of one's teeth. This includes everything from the foods and beverages that one consumes to the use of tobacco products and various prescription medications. Unfortunately, many patients have a fear or phobia over dental treatments, meaning that they do not receive the professional services that they need such as chairside teeth whitening or dental veneers. For these patients, this Los Angeles Lumineers specialist is now offering Lumineers, one restorative treatment that requires no shots, drilling, or alteration to one's teeth or gums.
Dr. Kevin Sands and his friendly staff have been offering locals a full line of general and cosmetic dentistry services throughout the years. They remain focused on not only producing great results, but putting patients at ease from the moment that they step into the office. This includes all those that are currently in need of Lumineers, which are wafer-thin dental veneers that can be applied directly to the front of one's teeth without the need for anesthetics, sedation, or shots of any form. You can visit BestLosAngelesDentist.com for more information.
About Dr. Sands, Celebrity Dentist
After graduating from the University Of Southern California School Of Dentistry, Dr. Kevin Sands continued with a number of advanced courses in order to provide his patients with some of the leading dental treatments. This includes a wide array of general, restorative, and cosmetic dentistry services such as dental implants, Zoom whitening, Invisalign aligners, tooth-colored fillings, chairside teeth cleaning, biannual checkups, digital x-rays, and more.
You can visit http://www.bestlosangelesdentist.com or call (310) 273-0111 for more information. Dr. Sands' office is locates at 414 N. Camden Dr. Suite 940 in Beverly Hills, CA 90210.