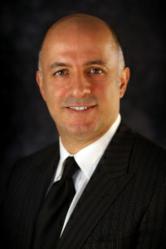 Los Angeles, CA (PRWEB) August 27, 2012
Individuals with a smile they are completely satisfied with and proud to show off will enjoy a level of confidence that very few other features can give. There are countless factors that take place throughout one's life that can damage teeth though, and that is why patients of all ages will need professional dental services. To assist these patients with restoring the function and appearance of their teeth, Poneh Ghasri DDS, Los Angeles Invisalign dentist, is now offering patients free consultations for all Invisalign aligner treatments.
Misaligned teeth will not only affect the appearance of the smile, but can lead to a slew of health complications such as tooth fractures and TMJ disorders. Metal braces have remained an effective solution to this condition for many years, but some patients wish to avoid the appearance and discomfort of these appliances. This is why Dr. Afar and Dr. Ghasri, Los Angeles cosmetic dentist at Wilshire Dental Care are now offering discounts on Invisalign aligners, beginning with a free consultation.
The staff at Wilshire Dental Care has worked with thousands of patients, rebuilding smiles and creating long-lasting relationship in order to provide the best dental care possible. In addition to these advanced orthodontic devices, their staff also offers services and procedures such as porcelain dental veneers, dental implants, chairside teeth whitening, fillings, and crowns.
Malocclusion is a serious medical condition, but many patients are now turning to Wilshire Dental Care for the advanced treatment options that they deserve.
About Wilshire Dental Care, Los Angeles Dental Office
Dr. Bijan Afar quickly created an unparalleled reputation after graduating from the UCLA School of Dentistry due to his devotion to every single one of his patients. He and his staff at Wilshire Dental Care take the time to understand each individual's own unique needs and then provide them with services including Lumineers, Zoom whitening, implants, inlays, onlays, and more.
Call (310) 775-2979, visit http://www.wilshiredentalcare.com, or visit Wilshire Dental Care at 6200 Wilshire Blvd., suite 1508 in Los Angeles, CA 90048.