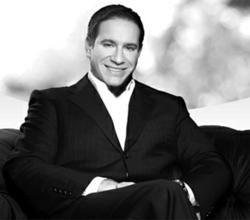 Los Angeles, CA (PRWEB) September 10, 2012
As students head off to school and families get ready for the countless holidays and other exciting events of the fall season, many individuals are in search of quick and painless ways to brighten their smile and boost their confidence. It can be a difficult decision as there are countless options though, and some may seem prohibitively expensive or even ineffective. This is why Kevin Sands DDS, Los Angeles cosmetic dentist, is now providing all locals with affordable and pain-free teeth whitening options.
Many individuals grow up with the belief that brushing and flossing throughout the day will be enough to keep their teeth vibrant and healthy. These few basic steps are the cornerstone of a great smile, but there are countless factors that work against everyone that will slowly stain the outer layers of their teeth and leave them with a dingy or discolored smile. When this begins to take place, one of the leading options for vibrant new teeth is the Zoom whitening system.
The Zoom system has become one of the most popular dentistry services that is currently offered today and it can lift stains in as little as an hour, often resulting in a smile that is up to 8 shades brighter. As a seasoned dentist in Los Angeles, Dr. Kevin Sands has provided this treatment option to countless patients throughout the years, allowing them to once again smile with confidence.
Along with Zoom, Dr. Sands his team of dental specialists offer some of the most popular dental treatments and services including Lumineers, dental implants, Invisalign aligners, and much more. For those that would like to smile with confidence this fall, finding affordable and pain-free cosmetic treatments is now much easier. Visit BestLosAngelesDentist.com for more information.
About Dr. Sands, Los Angeles Zoom Teeth Whitening Expert
Dr. Kevin Sands is a graduate from the University Of Southern California School Of Dentistry and has undertaken post-graduate work in some of the most advanced fields for restorative and cosmetic dentistry. He and his staff continue to take the time to put patients at ease while offering them a full line of dental treatments and services including porcelain veneers, implants, chairside whitening, crowns, bridges, dentures, and much more.
For more information, call (310) 273-0111 or visit http://www.bestlosangelesdentist.com. The office of Dr. Sands is located at 414 N. Camden Dr. Suite 940 in Beverly Hills, CA 90210.