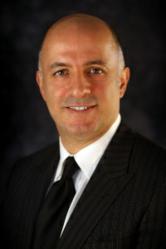 North Hollywood, CA (PRWEB) January 23, 2012
Dr. Afar, North Hollywood dentist, announces great specials for 2012. Beginning in January, and for a limited time, patients can receive discounts on a variety of dental treatments at NOHO Dental Group.
Dr. Afar, a dentist in North Hollywood for many years, offers a variety of dental treatments, including dental implants, dental bridges, and teeth whitening, periodontal treatments, dental exams and dental cleaning for adults and children, dental dentures, porcelain veneers and orthodontic treatments.
Before considering a visit to a North Hollywood cosmetic dentist, check out NOHO Dental Group. Many of these treatments cost far less with Dr. Afar than with other dental professionals.
A cosmetic dentist in North Hollywood, for example, often charges thousands of dollars for the placement of dental crowns. With this special offer, patients can get three or more crowns for the low price of only $425/each. This is a savings of over 50 percent when compared to most other dentists.
The Zoom Whitening discount is especially great, offering this patented teeth-whitening procedure for a third of normal cost. Zoom can be completed in one hour in the office, and leaves teeth up to eight shades whiter.
Lumineers are ultra-thin veneers which fit over existing teeth, giving a uniform and beautiful smile. With this special, Lumineers can be placed for only $699 per unit, a substantial savings over normal pricing.
Now is the time to take care of those regular dental exams, as well. Oral health is too important to delay treatment, and now new patients can receive a full exam, including x-rays, for only $49.
For those who need orthodontic treatment, Invisalign is a revolutionary new system which offers invisible trays to straighten teeth in place of old metal braces. Invisalign is a popular choice among young people due to the convenience and aesthetics of it. Invisalign also offers faster results, in many cases, over metal braces. With the $500 off special on Invisalign, more patients can now enjoy the advantages of this progressive orthodontic treatment.
Contact Dr. Afar, Dentist North Hollywood
Dr. Afar is ready to help patients start off the New Year with great oral health with these special offers. Just call (818) 824-8228 or visit http://www.bestnorthhollywooddentist.com. NOHO Dental Group is located at 11126 Chandler Blvd in North Hollywood, CA 91601.
PR by http://www.seocompanyca.com/
###