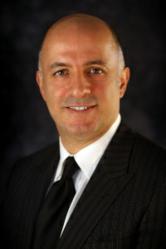 North Hollywood, CA (PRWEB) March 26, 2012
Some individuals might be neglecting appointments with their dentist due to time constrains or even anxiety over the treatments. In order to put an end to this, North Hollywood dentist, Dr. Bijan Afar, is now offering a full line of sedation dentistry services in order for patients to have a quick and pain-free trip.
Anxiety and dental phobias are a common problem for many individuals and these feelings can stem from any number of catalysts. Some residents may have had negative experiences in the past and painful treatments while others may simply have developed these fears due to cultural misconceptions. No matter the reason, avoiding trips to the dentist can have devastating effects.
Dr. Afar and the team of dentists at NOHO Dental Group offer a full line of treatments to these patients. For individuals that are looking for quick and efficient ways to transform their smile, the North Hollywood cosmetic dentist at this office provides leading techniques and services including Lumineers, dental implants, Zoom whitening, porcelain crowns, and more.
On top of these cosmetic treatments, many patients look to this dental center for regular checkups in which they will be treated to a thorough oral examination, X-rays, and a professional dental cleaning. Patients that are uncomfortable with any form of procedures may be good candidates for sedation treatments such as nitrous oxide.
No matter the reason a person has been avoiding trips to a dentist, oral health is never something that should be neglected. With advanced sedation treatments and a full line of services, more patients than ever are finding their way to NOHO Dental Group to transform their smile.
About Dr. Afar
Dr. Bijan Afar has enjoyed a wide range of accolades after graduating from the UCLA School of dentistry including the Dentist-Scientist Fellowship and a California State Fellowship. Alongside Dr. Afar, the team of dentists and specialists at NOHO Dental Group offers everything from quick checkups to Invisalign aligners, root canals, and veneers.
Contact NOHO Dental Group
Visit http://www.bestnorthhollywooddentist.com or call (818) 824-8228 to learn more about the sedation dentistry options offered at this office. NOHO Dental Group is located at 11126 Chandler Blvd. in North Hollywood, CA 91601.
PR by Avital Web, SEO Company Los Angeles