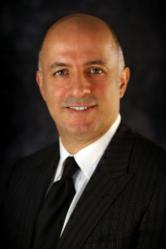 North Hollywood, CA (PRWEB) August 27, 2012
One of the most difficult scenarios for anyone to endure is noticing that their smile is not as straight or aligned as they would like it to be. Many orthodontic treatment options come with drawbacks or are prohibitively expensive, leaving patients unsure of where to turn for assistance. This is why NoHo Dental Group is now offering discounted treatment options for Invisalign aligners beginning with a free consultation. You can visit BestNorthHollywoodDentist.com, North Hollywood dental center, for more information.
Malocclusion can affect patients of all ages, and this is much more than a cosmetic issue. Those that have a misaligned smile may find themselves struggling with tooth fractures or medical issues with their neck or jaws. Metal braces have been one of the primary treatments for this condition, but some would like to avoid the appearance of these appliances as well as the need to refrain from various foods and dental hygiene habits.
With the Invisalign aligners that are now provided by this local dental office, many patients are finding the treatments that they need at a price that they can afford. Dr. Bijan Afar, Dr. Ghasri, North Hollywood Invisalign provider, and the rest of the staff at this multi-specialty practice have worked with countless individuals over the years, helping them restore their smile no matter the amount of damage that has taken place. In addition to these orthodontic treatments, these dentists also offers some of the most popular and effective services including Lumineers, Zoom teeth whitening, tooth colored fillings, and more.
With a complimentary consultation and discounts on Invisalign aligners, many locals of Southern California are finding that a new smile is more attainable than ever this summer.
About NoHo Dental Group, Multi-Specialty Dental Practice
Dr. Bijan Afar is a graduate from the UCLA School of Dentistry and has gone on to specialize in some of the most advanced services in the world. He and the rest of the experienced staff at this practice offer a number of treatment options including dental veneers, dental implants, and porcelain crowns.
To learn more, call (818) 824-8228 or visit http://www.bestnorthhollywooddentist.com. NoHo Dental Group is at 11126 Chandler Blvd. in North Hollywood, CA 91601.