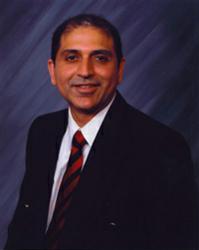 Northridge, CA (PRWEB) May 29, 2012
Misaligned teeth are something that countless individuals have to deal with every single day of their life. Referred to as Malocclusion, this oral condition is not only unsightly, but it can also lead to an array of serious health complications. For these patients, the only solution for many years has been traditional metal braces, a dental treatment that may not be right for everyone. This is why the Northridge cosmetic dentist, Dr. Elyson, is now offering all patients a chance to create the smile of their dreams with Invisalign aligners. Visit DentistNorthridge.com for more information.
Braces work by attaching posts to each of the teeth and then connecting them with a metal wire that must be tightened at regular intervals, typically every two weeks. While many patients did have the opportunity to permanently change the appearance of their smile with braces, some found them to be unsightly and uncomfortable. That is why one local Northridge dentist is now offering the most advanced solution for misaligned teeth to all those that would like to change their smile.
Doctor Elyson starts this treatment with a thorough oral examination before taking precise measurements of the upper and lower teeth. The nearly invisible aligners are then custom manufactured for every single patient and can be taken out at any time throughout the treatment. Unlike metal braces, patients can continue to enjoy all of the foods that they love as well as brush and floss with ease.
About Dr. Michel Elyson
After graduating from the UCLA School of Dentistry, Dr. Michel Elyson has enjoyed over 20 years of experience transforming the smiles of countless patients. He and his friendly staff provide a full line of dental services ranging from Zoom teeth whitening to full mouth restorations.
About Dr. Ramin Assili
Doctor Ramin Assili graduated with his Doctor of Dental Surgery degree from the University of California, Los Angeles and quickly began rigorous training for all of the most advanced dental techniques including the use of porcelain veneers, dental implants, crowns, bridges, dentures, and more.
You can call (818) 626-3266 or visit http://www.dentistnorthridge.com to learn more about Invisalign aligners and the special promotions offered by these dentists. Their office is located at 9535 Reseda Blvd., Suite 203 in Northridge, CA 91324.