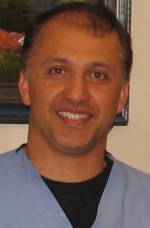 Torrance, CA (PRWEB) May 16, 2011
Dentist in Torrance, Dr. Robert Mondavi, DDS, is providing a new special offer for anyone who wants to benefit from Invisalign aligners. Teeth can now be straightened the clear, comfortable and removable way with the Invisalign aligners. No metal braces or wires are used for the treatment either. Patients can begin with the Invisalign treatment and receive a free iPod, cleaning and oral x-ray for straightening their smiles with Dr. Mondavi.
A great smile takes hard work and dedication to an oral care program. Regular brushing and flossing routines are combined with modern dentistry to keep teeth healthy and white. The average person may be living with crooked or misaligned teeth and not be informed about the modern ways to correct these dental problems. The excellent dental care provided by Torrance cosmetic dentist, Dr. Mondavi, is designed to correct dental problems and exceed the expectations of patients.
Beautiful smiles are everywhere in modern culture and more people are taking advantage of procedures for smile correction and transformation. The use of cosmetic dentistry allows these procedures to be completed faster and with astonishing results. Cosmetic dentist in Torrance, Dr. Mondavi, provides smile makeover procedures in a safe and relaxed environment. A new smile can take away the years of an abused smile and produce a more youthful version that is meant to get attention.
These cosmetic dentistry procedures can restore or create any smile that is desired by a patient. Popular Torrance dentist, Dr. Mondavi, can provide any patient with the gift of a new or improved smile to show off to the world.
About Dr. Mondavi
Dr. Mondavi is known as a dental professional that invests in modern technologies combined with experience and education to provide exceptional dental care to patients. Dr. Mondavi received his DDS from UOP of San Francisco and stays current with continuing education disciplines like cosmetic dentistry and advanced implant training.
To learn more about this offer and other treatments offered by Dr. Mondavi, visit http://www.robertmondavidds.com. You may also call (310) 363-7126 or visit their office at 17311 Yukon Ave. Torrance, CA 90504.
PR by http://www.seocompanyca.com
# # #