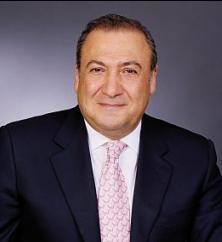 Torrance, CA (PRWEB) June 28, 2013
Dr. Barry Kashfian, Torrance dentist, now offers patients dental implants to replace missing teeth. Dental implants are a permanent, natural-looking method for replacing missing teeth and restoring a patient's smile.
Dental implants are artificial tooth roots made from titanium or titanium alloy that are implanted into the jaw bone. Once they are anchored into the jaw, the bone heals over the implant, forming a solid, unmovable bond. After the healing is complete, Dr. Kashfian, Torrance cosmetic dentist, caps the implant with a crown, finishing the process of replacing the missing tooth.
Many patients prefer dental implants over dental bridges because they offer several advantages that bridges do not possess. Unlike bridges, placing a dental implant does not necessitate damaging the surrounding teeth, lessening the possibility that tooth decay or infection will set in. Dental implants are also more permanent than bridges and less likely to become damaged and need replacement. In addition, dental implants look and feel more natural. Because the crown covers the implant completely and is made specially to match the other teeth, no one except the patient and Dr. Kashfian will know that it is not a natural tooth. Finally, implants function just like natural teeth and no diet restrictions or special oral care routines are needed to care for the implant.
About Dr. Kashfian, Dentist Torrance
Dr. Kashfian, Torrance dentist, became an expert on dental implant placement and restoration through intensive training and many years of experience. He graduated with his Doctorate in Medical Dentistry in 1975, and went on to complete advanced training in prosthodontics, the dental specialty in restorative and cosmetic dentistry, in 1980. Dr. Kashfian has completed several advanced courses in his area of expertise, and he continues to hone his skills and complete courses to stay on the cutting edge of the current advances in restorative and cosmetic dentistry. Dr. Kashfian is a member of the American Academy of Implant Dentistry, the American Academy of Cosmetic Dentistry, and The International Congress of Oral Implantologists.
Dr. Kashfian, cosmetic dentist in Torrance, is dedicated to helping his patients look and feel their best through cosmetic and restorative dentistry. Contact Dr. Kashfian's office to schedule a consultation for dental implants.
Contact
Dr. Barry Kashfian, DMD
25550 Hawthorne Blvd., Suite 112
Torrance, CA 90505
Phone: (310) 375-1111
Website: http://www.drkashfian.com