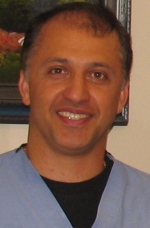 Torrance, CA (PRWEB) May 14, 2012
The weather throughout California is starting to warm up and countless families throughout the state are beginning to look towards the exciting summer months for road trips, parties, and other special events. For individuals that would like to start off with the smile of their dreams, it can often be an overwhelming process to find a dental practice that is affordable, friendly, and effective. This is why one Torrance cosmetic dentist, Dr. Robert Mondavi, is now offering all locals the chance at free consultations for all cosmetic and general dentistry services. Visit RobertMondaviDDS.com to learn more about these services.
A bright and healthy smile is something that every single patient is going to want, but it is always going to be easier said than done. Even individuals that stick to impeccable oral hygiene habits at home and continue to take regular trips to their dentist may find that their teeth are discolored or even damaged. Whether one has been avoiding their dental visits for years on end or are in search of a new dental specialist, more locals than ever are finding their way into the office of Dr. Robert Mondavi for the services that they need at affordable prices.
Dr. Mondavi, Torrance dentist, and his team of dental specialists have been serving the greater Torrance community with a full line of dental treatments that are going to restore a smile no matter its condition. They offer some of the most advanced procedures including teeth whitening, porcelain veneers, Invisalign aligners, and more. Customers are now finding that the smile that they would like is now quick and easy with free consultations on all services.
About Dr. Mondavi, Cosmetic Dentist Torrance
Dr. Robert Mondavi has remained dedicated to using only the most advanced and exciting treatments and tools in order for his patients to achieve a wonderful smile. He offers all locals the chance at a bright and restored smile with services ranging from dental implants to chairside cleaning.
Contact Blue Sky Family Dental
Visit http://www.robertmondavidds.com or call (310) 363-7126 to learn more about these services. Blue Sky Family Dental is located at 17311 Yukon Ave in Torrance, CA 90504.