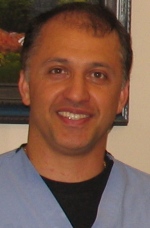 Torrance, CA (PRWEB) August 06, 2012
For patients that are on the lookout for a new dental practice, it is often important to find an office that can blend cosmetic and general dentistry treatments in order to create a smile that is not only bright and vibrant, but healthy as well. This task can be a difficult one though, especially for those that are looking to save money with affordable treatments that are effective and pain-free. To help these individuals get back to great oral hygiene habits and create lustrous smiles of their own, Torrance cosmetic dentist, Robert Mondavi DDS, is now offering discounted bleaching and whitening treatments with all new patient packages.
Tooth staining remains a serious issue for patients of all ages and is often the result of improper oral hygiene habits, the foods that one eats, or other activities such as the use of tobacco products. Those with severely discolored teeth may also be developing or at risk of developing a number of other serious health complications including dental caries and periodontal disease. In order to produce a great smile and healthy teeth, many locals are now turning to this seasoned Torrance dental implants expert for all of their general and cosmetic dentistry needs.
Dr. Robert Mondavi, Torrance teeth whitening specialist, and his team of friendly and experienced dental specialists have been providing local residents with a number of effective and popular dental services throughout the years, focusing on producing amazing results no matter the amount of discoloration or decay that has taken place. For those that would like further incentive to get back into the dentist's chair, they are also now offering discounted treatments for all new patients, including advanced teeth whitening options.
About Dr. Robert Mondavi DDS
Dr. Robert Mondavi is a proud graduate from the University of the Pacific at San Francisco (UOP), and has been helping his patients to create a world-class smile and maintain great oral health. He does this by offering some of the world's most popular and effective treatments and services including dental implants, teeth bleaching, chairside whitening, fillings, Invisalign aligners, inlays, onlays, porcelain veneers, and more.
You can visit Blue Sky Family Dental at 17311 Yukon Ave. in Torrance, CA 90504. You can also call (310) 363-7126 or visit http://www.robertmondavidds.com for more information.