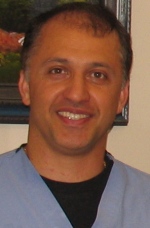 Torrance, CA (PRWEB) December 27, 2011
Torrance cosmetic dentist, Dr. Robert Mondavi, wants to help everyone get the best smile possible, so he is offering a variety of dental specials for the New Year. There are deals for individuals who have never visited this Torrance dentist and for current patients. They include a new patient package, an implant discount for new patients and a low price on Invisalign aligners for everyone.
Dr. Mondavi, dentist in Torrance, is extending an invitation to new patients to come into the office for a specially discounted package that includes x-ray, exam and basic cleaning, as well as free home bleaching with completion of treatment. All these with only $49.00, but patients must be free of tooth decay and gum disease.
New patients with one or more missing teeth can get dental implants to restore their smile, eliminate pain, and improve speech patterns and eating ability. The implant special with exam is only $1190.00 with 3i implants or nobel implants. Implants are permanent and provide stability and stimulation to the gum line. They are made from porcelain and look like a natural tooth, so they blend seamlessly with the surrounding teeth.
The third special offered by this cosmetic dentist in Torrance is for Invisalign aligners. For the low price of $2999.00, patients will get Invisalign aligners with a free Invisalign exam and bleaching. Those who start with Invisalign treatment will receive a free IPod, plus free cleaning and a complete full-mouth X-ray. The clear aligners are virtually unnoticeable and act to straighten the teeth without any metal wires. They can also be removed for eating and cleaning.
About Dr. Mondavi, Dentist Torrance
Dr. Mondavi keeps abreast of the latest, most modern dental techniques and treatments through continuing education courses and hands-on experience. In fact, this dentist and his entire staff receive yearly training on the newest procedures. Dr. Mondavi focuses on giving patients a healthy, dazzling smile. He treats each and every patient like a personal friend.
Contact Dr. Mondavi, Cosmetic Dentist Torrance
Call (310) 363-7126 or visit http://www.robertmondavidds.com for more information about Dr. Mondavi and the dental specials he offers. You can also visit Dr. Mondavi's office, located at 17311 Yukon Ave. Torrance, CA 90504.
PR by http://www.seocompanyca.com
# # #