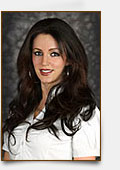 West Hollywood, CA (PRWEB) November 26, 2012
Most patients are advised to have a routine dental exam and professional cleaning twice a year. Those who lack dental insurance are more likely to skip these biannual checkups, which leaves them more prone to such dental health conditions as gum disease and tooth decay. Because regular dental care and prompt attention to dental diseases can help protect lifelong dental health, Sunset Plaza Dental, West Hollywood dental office, is now accepting PPO dental insurance plans.
Dental PPOs are one of the most common types of dental insurance plans. They may have a deductible for covered services, and most cover 100 percent of the cost of routine checkups. A PPO allows its subscribers to receive services with network providers, and subscribers can see dental care providers outside of the network at a slightly higher rate.
Sunset Plaza Dental is a full-service dental care provider, which means patients can receive all the care they need at one convenient location. Services, including dental fillings, professional cleanings, root canal treatments and dental implants, can help patients achieve improved dental health. Those who are seeking a brighter, more attractive smile can choose from numerous cosmetic procedures designed to enhance their overall appearance, including Zoom whitening and Lumineers. A smile makeover can address multiple cosmetic and functional dental issues by replacing old, discolored fillings with white fillings, whitening teeth, dental veneers and more.
About Dr. Ghasri, Cosmetic Dentist West Hollywood
West Hollywood Zoom whitening specialist, Dr. Poneh Ghasri has extensive experience working with patients of all ages. She is a proud graduate of UCLA's School of Dentistry, and she is considered one of the region's premier cosmetic dentists. Having worked with celebrities and Hollywood stars, Dr. Poneh Ghasri has the experience and skill necessary to revitalize a smile and improve dental health.
Dental insurance plans can help patients achieve essential dental care so that they can enjoy a lifetime of good dental health. Sunset Plaza Dental has a warm, welcoming environment and a team of dentists who are dedicated to their patients' smiles. Because they now also accept PPO dental insurance plans, including Aetna, Blue Shield, Blue Cross, United Concordia, Safeguard, Delta Dental, Guardian, United Health Care, Assurant and Cigna, patients can enjoy the care they need at a more affordable price.
Visit us at http://www.sunsetplazadental.com or call (310) 873-3787 for more information. Sunset Plaza Dental is at 8539 Sunset Blvd, suite 16, in West Hollywood, CA 90069.