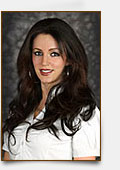 West Hollywood, CA (PRWEB) July 02, 2012
Everyone, no matter their age, will require professional dental services in order to have teeth that are as healthy as possible and a bright and beautiful smile. There are always reasons to avoid regular dental visits ranging from finances to a lack of time, and this is why one trusted West Hollywood cosmetic dentist, Dr. Ghasri, is now offering a new patient special that will get them back into the office more affordably than ever.
When it comes to one's oral health, nothing should ever be left to chance. Those that do not regularly seek out professional dental treatments and checkups will be at risk for a number of serious health complications. This includes periodontal disease, tooth decay, and even tooth loss. Untreated medical conditions could also affect the rest of the body, increasing one's chances for dementia, heart disease, and diabetes. This is why it is more important than ever for everyone to find a practice that they will be comfortable visiting time and time again.
West Hollywood Invisalign Preferred Provider, Dr. Poneh Ghasri works with a team of multi-specialty dentists that offers patients some of the most effective and advanced treatments, including Invisalign aligners. For those that have not found a dental practice that they are satisfied with, this team is now offering affordable new patient specials. In addition to some of the general and preventative treatment options they offer, they also provide patients with the tools they need for a bright and straight smile including Zoom whitening, dental implants, Lumineers, and more.
More patients than ever are now finding the professional dental services that they need at a price that they can afford with the new patient specials offered by Sunset Plaza Dental.
About Dr. Ghasri, Hollywood Dentist
Dr. Poneh Ghasri is a proud graduate of the UCLA School of Dentistry, and specializes in many of the reconstructive and cosmetic services that patients will need throughout their lifetime. This includes some of the most popular options including professional whitening, advanced porcelain veneers, crowns, tooth-colored fillings, implants, and more.
Contact Sunset Plaza Dental
You can call (310) 873-3787 or visit http://www.sunsetplazadental.com for more information about this offer. Sunset Plaza Dental is located at 8539 Sunset Blvd. suite 16 in West Hollywood, CA 90069.