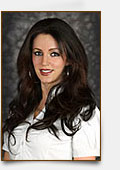 West Hollywood, CA (PRWEB) May 21, 2012
Everyone wants to enjoy a bright and healthy smile that they can be proud of. Some individuals may be hesitant about seeking out the dental treatments they need due to prohibitive costs of the treatments. This is why West Hollywood cosmetic dentist, Dr. Poneh Ghasri, is now offering free consultations on Lumineers and Invisalign aligners. You can visit SunsetPlazaDental.com for more information.
Even patients that keep up with impeccable oral hygiene habits at home may find that their teeth are not as lustrous and straight as they would like them to be. Everything from the foods that one consumes to their genetics could play a role in a second-rate smile, but no matter the amount of damage or discoloration, there are dental services out there that can completely restore one's teeth. This includes Lumineers and Invisalign aligners.
As a seasoned West Hollywood dentist, Dr. Ghasri and the other experienced dental specialists at this multi-specialty practice offer a full line of general, restorative, and cosmetic dentistry treatments. Their friendly staff can quickly transform a smile with porcelain veneers, dental implants, Zoom whitening, crowns, bridges, dentures, and more.
For those that are suffering from malocclusion that would like to change their smile, free consultations on Lumineers and Invisalign aligners are going to allow them to take that first step towards a new smile without worrying about the initial costs. Countless locals are now finding that a flawless smile is only a free consultation away with the services being offered by this team of dental specialists.
About Dr. Ghasri, Preferred Invisalign Dentist
Dr. Poneh Ghasri has quickly become one of the most trusted cosmetic dentists in Southern California due to the meticulous care she offers every single one of her patients. She and the rest of the dentists at this office offer all of the leading procedures and treatments for anyone that would like to quickly and painlessly create a world-class smile.
Contac Sunset Plaza Dental
Call (310) 873-3787 or visit http://www.sunsetplazadental.com for more information about the treatments and special offers. Sunset Plaza Dental is located at 8539 Sunset Blvd., Suite 16 in West Hollywood, CA 90069.