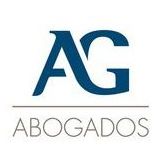 San Jose, Costa Rica (PRWEB) April 09, 2013
AG Abogados was founded in 1996 by Eduardo Araya Vega and Gonzalo Gutierrez Acevedo. Since then the firm has expanded exponentially and now boasts a team of highly specialized Costa Rica lawyers covering most aspects of the legal spectrum including civil, criminal, environmental, intellectual and immigration to name a few.
After recognizing a need for a refresh on their web design, the founding partners decided to move ahead with a complete redesign. The new site offers an exceptional selection of Costa Rica attorneys throughout a diverse array of legal services.
The most noticeable design enhancements include the switch to a fully responsive site that adapts - automatically - to whichever device and screen size you might be viewing it from. Furthermore a "Costa Rica Legal News" blog has been added to keep clients abreast of any changes to Costa Rica legislation.
For the past 3 years running, AG Abogados has been awarded the Corporate INTL Global Award which stands testament to level of professionalism you can expect when dealing with the acclaimed legal firm.
The focus for 2013 - in parallel with the new web site - is to focus on branding. The AG Abogados brand has already established themselves as the prominent legal firm in Costa Rica and now seeks to expand throughout Central America including the Caribbean.
About AG Abogados:
AG Abogados is a San Jose-based law firm that focuses on the complex Costa Rica legislation throughout civil, criminal, intellectual, real estate, immigration, corporate and investment cases. The firm has been named by Corporate INTL which awarded them in 2010, 2011 and 2012 recognizing AG Abogados as top of their class throughout the region. For more information, please vist the web site at http://www.ag-abogados.net