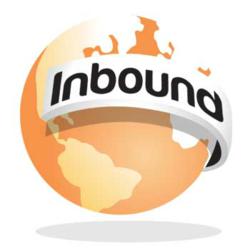 We'd have no choice but to expand our regional operations to outside Latin America.

- Richard Rukavina
Victoria, British Columbia (PRWEB) April 04, 2013
Over the past 8 years, the innovative inbound marketing firm IMG has established themselves as the definitive organization within Costa Rica for all aspects of online marketing.
During this time, IMG has grown exponentially and currently boasts some of the most affluent and recognizable companies in the region as clients.
The dedicated team at Inbound Marketing Group are some of the best in their respective fields with vast experience throughout a plethora of different industries including travel, hospitality, real estate, media and many more.
Richard Rukavina, CFO with IMG, had this to say about the expansion strategy,
"As our popularity grew throughout Central America as the leaders in Costa Rica marketing and SEO, we quickly realized that the writing was on the wall and we'd have no choice but to expand our regional operations to outside Latin America."
"We're happy to be back on Canadian soil and we look forward to the road ahead." added Mr.Rukavina.
As businesses quickly realize that the old school methods of interruptive marketing [aka outbound marketing] are finished, a rising number of them are starting to look at the revolutionary methods of what is called inbound marketing.
By definition, inbound marketing is the method by which a company or brand provides useful and relevant content which is distributed via various venues and processes.
Through these avenues of distribution, the company begins to build an online reputation - an authority if you will. It is within this acquired trust/authority that corporations will find higher conversions and alternative revenue streams beyond the previous archaic methods.
Slated for a 2013 summer launch, the new IMG office will be located in beautiful Victoria, British Columbia, Canada.
About IMG (Inbound Marketing Group LLC):
Founded originally in 1999 as Triton Systems Inc., later would become Inbound Marketing Group LLC. IMG has become a world-renown marketing firm specializing in exclusive inbound marketing and search optimization strategies. IMG is a privately held company and is headquartered in Perez Zeledon, Costa Rica with offices in Canada and the US. For more information visit http://www.donhalbert.com