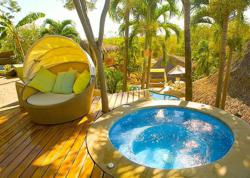 Almost daily we [CRREC] continue to receive calls from foreign investors looking to acquire revenue generating Costa Rica properties including hotels, restaurants and other tourism based businesses.

- Jerad Portner
San Jose, Costa Rica (PRWEB) January 31, 2013
While the 2013 high season kicks off for real estate in Costa Rica, the leading authority on the subject, CRREC, appears to be showing a rise in interest towards the commercial segment.
Revenue generating properties have long been attractive to savvy investors looking to offset and diversify their investment portfolios. As the Costa Rica real estate market continues to rise in global popularity, many of these astute entrepreneurs are now taking aim at the potential benefits of commercial investment in Costa Rica.
"Almost daily we [CRREC] continue to receive calls from foreign investors looking to acquire revenue generating Costa Rica properties including hotels, restaurants and other tourism based businesses." claims sales manager Jerad Portner.
This statement resonates throughout most agencies in the country and can be directly associated with the country recently being elected as the happiest place on Earth to live.
With a higher than average global life expectancy, admirable world-class healthcare and educational systems and some of the most temperate climates, the Costa Rica lifestyle continues to attract foreign investors in droves.
While tourism in the country continues to thrive, another segment worth recognizing is Costa Rica retirement.
Retiring in Costa Rica has - and likely always will be - a viable alternative to the slumping market of Florida or even California. Costa Rica is a short flight from major US cities which makes it all the more attractive to those who would like to retire abroad while still having the convenience of being only a few hours flight from the USA.
With such a wide selection of commercial revenue generating properties, CRREC provides a clean & easy to navigate web site for any investor contemplating the idea of investing in Costa Rica real estate.
For more information on buying and investing in Costa Rica, visit CRREC today and speak with a Costa Rica real estate professional today.
References:
About Costa Rica Real Estate dot COM (CRREC):
CRREC ignited the real estate revolution in 1996 and has since become the official site for Costa Rica real estate. Costa Rica Real Estate dot COM continues to lead the industry with its trusted service guarantee and dedication to buyer protection which is defining the future of real estate in Costa Rica.