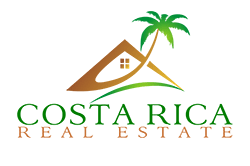 It is an ominous sign for America that the only direction our top officials seem to be able to steer us is into yet another game of chicken.

David Rothkopf
(PRWEB) January 02, 2013
As many Americans breath a sigh of relief now that a deal has been struck with regards to the fiscal cliff, some worry what will come in the next few months when it's revisited and the ramifications of the deal are truly realized.
The fact is, the bill only postpones the cuts of sequestration by two months and therefore making a debate about lifting the national debt ceiling inevitable once again. Enter the second coming of the fiscal cliff but this time it's expected to be even more dramatic and resolute than the first time round. This time the markets will not be so forgiving while the stability of the bedrock of the international financial system are at stake.
It is an ominous sign for America and as it's citizens digest the overall "big picture" of a last-minute deal, they begin to consider their options.
Brett Elliott, CEO of CRREC, claims that the effects of this deal further strengthens the attraction to offshore investing and as a result, claims this has increased activity on the company web site - http://www.costaricarealestate.com
"People are growing tired of the drama - drama that continues to play with the livelihood and life savings of it's citizens. Who wants to live in constant fear of a nation on the brink of bankruptcy?", added Mr.Elliott.
Investment in foreign real estate has always been attractive to savvy investors however these days more and more average people are doing the same.
Costa Rica is considered an international tax haven whereas American citizens are not obliged to pay taxes on retirement income or social security. Furthermore, tax on income generated within the country is a mere 25% - significantly lower than in Canada or the US.
With incredibly low property tax rates (.25%), Costa Rica real estate is attracting more attention than ever.
An example of an average home and property at $250,000 would expect to pay $625 a year in property tax - drastically different than you might pay in Canada or the United States. Coupled with the fact that there is no capital gains tax, Costa Rica continues to appeal to just about everyone who's conscious of stretching their savings as much as possible.
Being constantly bombarded by economic crisis drama, Americans are being nudged in the direction of foreign investment havens like Costa Rica for increased security, well-being and of course the cost of living in Costa Rica being far lower than the US & Canada.
Reference:
CNN (Cliff deal hollow victory for American people) - http://edition.cnn.com/2013/01/02/opinion/rothkopf-cliff-deal/index.html?hpt=hp_c1
About Costa Rica Real Estate dot COM (CRREC):
CRREC ignited the real estate revolution in 1996 with it's incorporation. Then reinvented themselves in 2012 with the acquisition by current CEO Brett Elliott who plans to further strengthen the CRREC brand. Costa Rica Real Estate dot COM continues to lead the industry with its trusted service guarantee and dedication to buyer protection which is defining the future of real estate in Costa Rica.