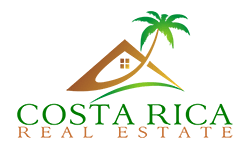 We are pleasantly optimistic as market conditions remain at a steady pace as we continue to close deals on a consistent basis.

Jerad Portner, CRREC
San Jose, Costa Rica (PRWEB) June 20, 2013
In an independent study conducted last week by the prominent real estate firm, CRREC (http://www.costaricarealestate.com), it was revealed there is a rising trend that could be an early indication of a return to "the boom days" of the late 90s to early 2000s when NBC called the market here one of the hottest on the planet.
The global recession hit the Costa Rica market much the same as it has around the world, however it would appear that slowly but surely the conditions of this once thriving sector are rebounding.
"Clearly it's no where near as active as it once was when it didn't matter what you were selling...it sold! But we are pleasantly optimistic as market conditions remain at a steady pace as we continue to close deals on a consistent basis.", said Jerad Portner, broker with CRREC in Tamarindo, Costa Rica.
While conditions worsen in the US, more baby boomers are starting to consider the quality of life they could live overseas. Costa Rica has long been a hotspot for retirees looking to stretch their budgets. Fixed income retirees make up a large portion of the inflow of foreigners to this tiny Latin American nation -- and it's with good reason.
The cost of living in Costa Rica is far less than that of the US and Canada. The list of benefits to life in Costa Rica is a mile long and include things like a fantastic healthcare system, affordable housing, minimal taxes, readily available fresh fruit & vegetables and of course all the Vitamin D you can handle with one of the most temperate climates in the world. It is not uncommon to find retirees living here off $1500/mth and doing so quite comfortably.
As tensions rise in the US over privacy issues, turmoil in the Middle East and the perpetual fear of terrorism, more and more are making the decision to escape the grind and lead a much simpler life.
With the allure of the simple life drawing more expats to Costa Rica, this continues to fuel the Costa Rica real estate market and as a result we are beginning to see a shift as housing sales continue to flourish. A direct by-product of this increase in demand is the call for more development projects to accommodate this rising interest.
One such project is the Mar Vista sustainable community located along the shores of the popular Gold Coast of Guanacaste, Costa Rica.
Ideally located above the white sands of Brasilito and Flamingo beaches, sits one of the premier gated communities in the country. With existing amenities including the La Paz K-12 school with over 200 students from 20 different countries, clubhouse with restaurant and infinity pool overlooking the Pacific, clay courts for tennis fanatics, onsite nurseries with many different species of fruit trees, waterfalls and natural swimming holes and the list goes on. Not to mention there are current 5 homes already constructed with 5 more currently nearing completion. Homes packages at Mar Vista (including oceanview lot) are starting at $299,000 and making Mar Vista one of the more popular investment considerations.
In a nutshell, the study revealed an increasing trend amongst housing and larger parcels for future development and if conditions remain as positive as they are now, the projection is for an active 2014 season.
References include:
http://www.prweb.com/releases/costa-rica/homes-for-sale/prweb10663511.htm
http://www.prweb.com/releases/costarica/realestate/prweb10632682.htm
http://www.prweb.com/releases/costa-rica/properties/prweb10275488.htm
About Costa Rica Real Estate dot COM (CRREC):
CRREC ignited the real estate revolution in 1996 with its incorporation then reinvented themselves in 2012 with the acquisition by current CEO Brett Elliott who plans to further strengthen the CRREC brand. Costa Rica Real Estate dot COM continues to lead the industry with its trusted service guarantee and dedication to buyer protection which is defining the future of real estate in Costa Rica. For more information visit our web page at http://www.costaricarealestate.com