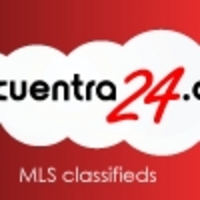 realtor's have been forced to decrease their asking prices from 20% to as low as 60% to make there pacific cost line condominiums, homes and vacation properties more attractive to prospective buyers
San Jose, Costa Rica (PRWEB) August 21, 2008
Costa Rica real estate prices recently experiences a drop due to the US mortgage crisis. North American banks who once granted second mortgages and loans to residents for the purchase of a vacation home in Costa Rica are becoming more strict on there requirements since the beginning of the real estate crisis. Wendy Jordan a senior partner of the on-line classifieds portal Encuentra24.com said that "realtor's have been forced to decrease their asking prices from 20% to as low as 60% to make there pacific cost line condominiums, homes and vacation properties more attractive to prospective buyers". Vacation Homes once sold for $650,000 can now be purchase as low as $400,000. More than 60,000 American are estimated to live in Costa Rica according to a recent Reuters Article and most seem to enjoy living in the Guanacaste Region due to the proximity to the Liberia airport.
The recent drop in prices could be clearly noted on all property listings in real estate classifieds websites such as Encuentra24.com. The drastic drop rates attracts buyers from the Canada and European markets who have not been affected by the US real estate economy. Due to this same fact, the encuentra24.com increase its online traffic in Costa Rica of bargain hunters. The website showcases listings available for buyers at no cost, yet realtors and developers can posts for-sale and/or for-rent real estate ads for as low as $29.00 per month and receive the on-line version of a business class ticket to an intensive on-line marketing ride.
Costa Rica's real estate boom peaked 3 years ago, yet encuentra24.com's website performance has maintained a constant increase since it's not only designed for the foreign real estate investors, but local buyers and advertisers. The Central American Country registered a 27% Internet penetration growth in 2007 according to International Telecommunication Union (ITU) report published in InternetWorldStats. Out of a population of 4,505,400, Costa Rica registers a Internet Usage of broadband and telecommunication's of 1,214,400 as of August 2007 the leading Central America country, and second best in Latin-American after Chile.
Encuentra24.com has 50,000 registred owners/realtors and 650,000 visits per month searching for real estate in Centro America.
###