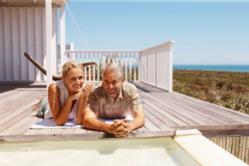 Guanacaste, Costa Rica (PRWEB) January 03, 2013
Forbes is recognized as the leading publication for entrepreneurial minds however in their recent study labeled, "The Best Foreign Retirement Havens", they examine the attraction of many retirees to foreign destinations across the globe.
Inspired by the 2012 British film "These Foolish Things", that follows seven British pensioners around while each one discovers one man's retirement haven is another man's retirement Hell.
Retirement in a foreign land is always a risk, however with proper guidance and the will to make a go of it, you can minimize this. The most challenging part of any international retirement plans is determining your likelihood of spending the time and learning the language - this is precisely what made Australia the #1 choice for retirement destinations due to the fact you wouldn't have to learn a new language.
The official language throughout Central America is Spanish. Costa Rica is a Spanish-speaking country of 4.2 million located between Nicaragua to the north and Panama to the south. The country is renown for it's commitment to the environment and ecology overall. In fact, Costa Rica is often ranked in the top 3 for eco-friendly travel destinations and is known for it's adventurous tourism packages.
For two years running, Costa Rica has been the #1 happiest place on Earth as voted in a Gallop poll by the NEF (New Economics Foundation) and HPI (Happy Planet Index).
"Over the past few years we've seen an influx of retirees to Costa Rica. Largely in part to the idea of an affordable and healthy lifestyle no other country in Latin America can match," says Costa Rica real estate agent Jerad Portner.
Whilst the country has always been a popular retirement destination, it wasn't until late that developers really began to focus on building Costa Rica retirement communities to facilitate this trending market.
Guanacaste is Costa Rica's northern province and is credited as having the highest levels of tourism. The area has plenty going for it including being only one of five "Blue Zones" in the world. These are areas of the planet that support the longest life expectancy and quality of life for it's residents. It's quite the accolade given there are only five such locations in the world.
2013 is being forecasted as a record-breaking year for tourism spending in the area and typically along with that comes an additional rise in interest towards investment.
With increased interest in Costa Rica real estate, brokers are scrambling to retain enough inventory to accommodate savvy investors looking to call Costa Rica home.
Homes sales between $200,000 - $300,000 have really begun to take off however running closely behind are the Costa Rica condos for sale - offerings in this niche typically don't last long on the market.
"We've begun to see a phenomenal rise in interest of people looking for condos close to the beach. In fact our most active section of our web site is this segment," says Don Halbert - CMO of Costa Rica Real Estate dot COM.
About Costa Rica Real Estate dot COM (CRREC):
CRREC ignited the real estate revolution in 1996 with it's incorporation. Then reinvented themselves in 2012 with the acquisition by current CEO Brett Elliott who plans to further strengthen the CRREC brand. Costa Rica Real Estate dot COM continues to lead the industry with its trusted service guarantee and dedication to buyer protection which is defining the future of real estate in Costa Rica.