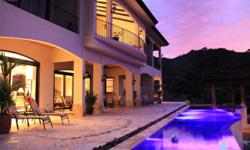 We felt there was a need for a one-stop community where the moderators and contributors have first-hand experience.
- Casey Halloran
San Jose, Costa Rica (PRWEB) February 14, 2013
As one of the leading online travel agencies in Costa Rica, the web development team at Costa Rica Vacations (CRV) does their best to keep pace with industry standards for online visitor interaction and user experience.
With the goal of increasing user interaction, CRV is preparing for the launch of their first web community. Over the coming weeks the team of in-house web developers will be assembling the company's first "web 2.0" platform. The aim is to provide an online meeting point for expats and travelers where they can share information and experiences about life, work and travel in Costa Rica.
Casey Halloran, co-founder of CRV had this to say about the project: "We felt there was a need for a one-stop community where the moderators and contributors have first-hand experience. Our site will be run by people who either live in Costa Rica or frequently visit the area and want to offer their knowledge."
The long-term vision is to build a sustainable community of enthusiastic members who are passionate about sharing their Costa Rican experience. This will enable first-timers valuable insight before visiting, moving abroad or attempting to start a business.
CRV covers the entire spectrum of travel to Costa Rica, including all inclusive vacation packages, fishing packages, eco-adventure and even romantic honeymoon destinations. Their current super special offer features 7 nights for the price of 5, and includes upscale lodging at Rio Celeste Hideaway and Villa Buena Onda in Guanacaste.
As the leader in Costa Rica vacation packages, CRV continues to build upon their record of outstanding customer satisfaction. The company views is that the addition of an integrated community of travel experts is just one more way to add value to their clients overall experience.
References:
Guanacaste Romantic Honeymoon Getaway - honeymoon or romantic getaway vacation package special.
About CRV (Costa Rica Vacations)
Founded in 1999, Costa Rica Vacations (CRV) offers customized, upscale travel to Costa Rica. The CRV team takes pride in identifying your unique "travel personality" and designing a trip to fit each customer, unlike the traditional one-size-fits-all approach. CRV is a privately held company and is headquartered in San Jose, Costa Rica.