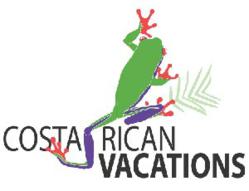 While we remain cautiously optimistic going into low season, I am very pleased with our results so far this year.

- Casey Halloran
San Jose, Costa Rica (PRWEB) April 03, 2013
Costa Rican Vacations (CRV), a leading provider of custom vacation packages to Costa Rica, recently announced positive financial results for Q1 and Q2 of this fiscal year.
According to the report, year to date goals were exceeded, marked by two rising market segments recognized throughout the report. These trends were seen as contributing factors to this year's growth in revenue, despite a decrease in overall Costa Rica web traffic compared to 2011. The specific areas of growth cited were for Costa Rica honeymoons and a noticeable rising interest in Costa Rica fishing packages.
The report also mentions the growth of all inclusive and resort vacationers who seek popular destinations and more resort-style lodging. There is concern by some in the tourism industry that as Costa Rica becomes a more mainstream, beach resort destination it may lose credibility as an eco destination. Despite those concerns, the country presently enjoys a great deal of visitors who seek "eco friendly" vacation packages to less-traveled destinations, rather than mainstream products such as Manuel Antonio resorts. These travelers are less inclined to surround themselves with buffets, families with young children and preset itineraries. The question long-term will be whether Costa Rica can simultaneously cater to these two distinct audiences.
Eco-Adventure vacation packages often involve activities such as rainforest hikes, bird watching and excursions to "off the beaten track" destinations such as the Corcovado National Park. The report mentions an increase in interest in this specific excursion. This may be due to the fact that Costa Rica's Southern Zone has been in the news lately. Most recently, iconic Hollywood director Ridley Scott has reportedly been spotted off the shores of the Osa Peninsula, where he is said to be preparing for a documentary on the effects of climate change on marine life.
CRV founding partner Casey Halloran said this of the company's first half success, "While we remain cautiously optimistic going into low season, I am very pleased with our results so far this year. I'd like to thank our customers for entrusting us with their valuable vacation time. We are excited about the second half of 2013 as we balance expansion of our brand while maintaining the high standards of customer service that helped put our company on the map."
The company successfully re-launched their websites for both the Costa Rica and Panama travel brands, underscoring their dedication to providing user-friendly vacation websites for Central America. They differentiate themselves by constantly improving the vacation booking experience and providing insights that only a locally based travel agency can offer.
About CRV (Costa Rica Vacations):
Founded in 1999, Costa Rican Vacations (CRV) mission is to create lasting memories through the joy of travel. CRV takes pride in recognizing each customer's "travel personality" and creating tailor made vacation itineraries to suit their needs. CRV is a privately held company headquartered in San Jose, Costa Rica. For more information on booking your next holiday to Costa Rica, visit: http://www.vacationscostarica.com