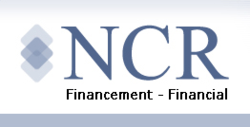 Costa Radiotis of NCR Financial: "We're diversifying the cash loan purpose list."
(PRWEB) August 28, 2012
Costa Radiotis of NCR Financial has recently confirmed the diversification of their cash loan purpose list.
"We understand that the need for a cash loan may arise any time and sometimes many lenders refuse to help because of the nature of such need. We want to make a step forward towards our clients by diversifying the list of the loans' purposes that we accept" said Constantine (Costa) Radiotis of NCR Financials.
Small unsecured loans from $300-$3000 are quite popular among loan seekers in Canada, and timely assistance is usually very important for such clients, because personal loans are often required to help addressing some financial emergencies or to cover some unplanned expenses.
"Homes, rentals, commercial properties, construction and home improvements can also be the reasons for getting a loan, and NCR Financial is now able to address such requests too, in most cases even regardless of the customers' credit history, with no upfront fees required" Mr. Constantine Radiotis concluded.