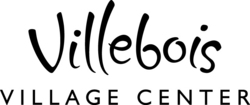 Residents in Villebois have bought into our philosophy of connectivity, sustainability and diversity when developing our communities
Wilsonville, Ore. (Vocus) January 29, 2009
One of Costa Pacific Communities' major tenets in creating new, complete communities throughout the Pacific Northwest is transit-orientation and connectivity.
Residents of the award-winning master planner and developer's latest transit-oriented community, Villebois Village Center, in Wilsonville, Ore., now have the luxury of commuting from home via Trimet's new West Side Express Service opening on Feb. 2, 2009. Dubbed "WES", the new commuter rail serves the Portland metropolitan area's west side, connecting residents living in Wilsonville to Tigard, Tualatin and Beaverton. Once in Beaverton, people are only a hop, skip and a latté from downtown Portland, Ore. aboard Trimet's MAX light rail system.
The Wilsonville WES Station is located a short walk from the Villebois Village Center and includes 400 Park & Ride spaces and 48 bike locker spaces, helping foster a pedestrian- and bike-friendly atmosphere within the community. Villebois residents can now avoid rush-hour traffic and travel to their destination in a faster, more relaxed mode of transportation.
"Residents in Villebois have bought into our philosophy of connectivity, sustainability and diversity when developing our communities," says Rudy Kadlub, CEO of Costa Pacific. "By incorporating WES into our development plans, we are able to help our residents slow down to enjoy the moments that matter in life. They no longer need to worry about sitting in traffic all day and should feel better knowing they're reducing their carbon footprint by spending less time on the road."
With this new transportation option, Villebois residents can now enjoy their own "WES Time" instead of sitting in rush-hour traffic. They can relax to their favorite iPod tunes, read a good book or take advantage of the free wireless Internet service offered on WES.
Trimet will host WES Week next week, Feb. 2 through Feb. 6, 2009, and will offer activities and giveaways at every station along its route, ending at the Beaverton Transit Center.
WES runs 5:20-10 a.m. and 3:30-8 p.m., Monday through Friday.
For more information about the Villebois Village Center or the new WES commuter rail, please visit: http://www.Villebois.com or call 866.580.2836 or email info (at) CostaPacific.com
About Costa Pacific Communities
Since 1990, Costa Pacific Communities has been building communities throughout the Pacific Northwest that enrich the lives of residents. Costa Pacific has been recognized nationally for excellence in design, master planning and marketing and is the most awarded builder/developer in the history of Oregon. Most notably, Costa Pacific received a Gold Nugget Award for Best on the Boards Site Plan for Villebois at the Pacific Coast Builders Conference in 2005. The master planner's Orenco Station community in Hillsboro, Ore. received the prestigious "Master Planned Community of the Year" award in 1999 from the National Association of Home Builders. Additionally, Costa Pacific has been named Developer of the Year by Oregon's environmental watchdog group, 1000 Friends of Oregon, and twice been named the Home Builder Association of Metropolitan Portland's (HBA) Builder of the Year as well as the State's Builder of the Year. For more information about Costa Pacific Communities, please visit http://www.CostaPacific.com.
For all press inquiries, please contact:
Megan Wilber
Marketing Director
The Brick House Project
Phone: 503.525.0223
###