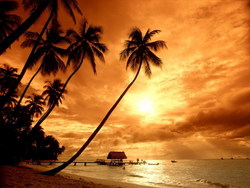 Guanacaste, Costa Rica (PRWEB) August 19, 2008
Large commercial real estate brokers in the UK and U.S. are masterminding investment strategies for their clients with Costa Rica in mind. Large sections of titled beachfront are hard to come by in Costa Rica and the rest of the world. According to the CIA world fact book, Costa Rica is a Central American success story. The government of Costa Rica is keen to expand this country's success and have announced the implementation of a seven year plan for the economic expansion of the country.
To this end they are actively encouraging international real estate investors and those looking for a retirement or second home overseas to come to Costa Rica and explore its exciting and affordable property market.
Playa Azul is ready to go, rather than simply a proposal which could face years of red tape on the way to approval. This project is titled with all permits in hand and zoned for over 150 residential units. Deals like the aforementioned, are becoming logical purchases for forward-minded investment groups.
The province of Guanacaste, in the northwest corner of Costa Rica's pacific coast, already boasts a flagship Four Seasons Resort Hotel and a J.W. Marriot. The presence of major players like the Four Seasons and J.W. Marriot indicates that clearly the area is exploding, and anyone in position to get in the game at the development level, should take a serious look at this area.
Playa Azul is located in the northwest pacific region of Guanacaste also known as the Gold Coast. Blessed with a fantastic climate and gorgeous beaches, the Playa Azul location is ideal for a project like this. While Playa Azul still remains fairly secluded there are major hospitals, banks and large shopping centers within 30 minutes by car. The Liberia International airport is 1 hour by car or 10 minutes by helicopter and has daily flights to the U.S., Canada and Europe.
Being priced to sell at more than a 25% discount, Playa Azul is not expected to last. This investment opportunity has taken center stage at the exclusive real estate bureau of BuyingCR, because we recognize a solid, high return investment when we see it. This year the amount of foreign investors has increased dramatically in Costa Rica, which is further indication that this is the best time ever for investing in Costa Rica.
For additional information on the news that is the subject of this release, contact Maic Salazar (maic @ buyingcr.com) or visit our Web site.
About BuyingCR:
BuyingCR is Costa Rica's real estate bureau. Boasting the largest exclusive MLS listing database in the country. Our associates assist Costa Rica's elite with many premium listings for a broad spectrum of investors.
###