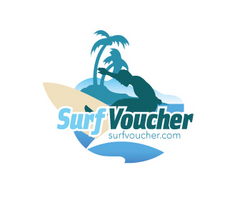 If the surfing conditions don't meet the traveler expectations, the weather is awful or the beach is too crowded travelers are free to drive to a different location and choose a different participating hotel
San Jose, Costa Rica (PRWEB) May 27, 2010
SurfVouher.com a niche travel agency in Costa Rica is now offering new Surfing Vacation packages with a twist.
Typical surf vacation packages offer a fixed schedule and include only the most recognized locations and not always "best" surfing destinations in Costa Rica. As a result, visitors can find themselves at beaches where the surfing conditions weren't what they expected or just don't meet their surfing style and expertise.
SurfVoucher.com is now offering the "Surf and Drive" vacation packages where tourists coming to Costa Rica have the option of visiting ALL the surfing spots in the country without having to worry about swells, crowds or sea conditions. With "Surf Vouchers", Surfers are able to enjoy the most popular surf destinations in Costa Rica and have access to other locations off the beaten track for one single affordable fee.
For $389 travelers are greeted at the airport by a company representative and escorted to a pre-booked accommodation in the central valley. Once you arrive, guests are provided the SurfVoucher.com vacation guide and the "Surf Vouchers" for the amount of nights purchased, which can be used at all participating hotels as a form of payment.
On the following morning, the car rental company will deliver your pre-paid SUV (included in the $389) and explains their terms and drop off policies. From there surfers are free to drive to any of the 75 surfing destinations in Costa Rica, where they'll find several participating hotels.
If the surfing conditions don't meet the traveler expectations, the weather is awful or the beach is too crowded travelers are free to drive, at any time, to a different location and choose a different participating hotel, or take advantage of the SUV rental and sleep where the night life is active and take a daily trip to any of the other nearby Surfing Spots.
Surf Voucher S.A. is a travel agency in Costa Rica owned and managed by a young team of travel specialist and surf enthusiasts that have traveled and surfed the entire country, creating a vacation package specially designed to provide the most complete surfing experience in Costa Rica. Allowing all customers to have the freedom or choosing where and for how long to surf at each of the World recognized surfing spots in both the Pacific and Atlantic coasts.
###