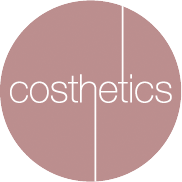 The deep plane technique eliminates the age-old problem of everyone knowing that you've had a facelift.
Sydney, NSW (PRWEB) March 30, 2012
Known as one of Australia's foremost authorities on rhinoplasty (nose surgery), Dr George Marcells has been learning one of the most advanced facelift techniques from top facelift surgeon Dr Neil Gordon in Connecticut, USA.
Dubbed as the deep plane facelift, it requires much more work and skill than a traditional facelift that tightens skin and muscle at a much more superficial layer. The deep plane facelift goes below the SMAS layer and detaches deep tissue and fat layers from deeper structures then re-attaches them at higher points.
The technique claims to provide much better results than traditional facelift procedures, including patients looking many years younger, and "in some cases versions of themselves they haven't seen for 10 or 20 years" said Dr Marcells. "The results are extremely natural looking without the telltale pulled look the more superficial facelift techniques are prone to."
Louisa McKay, co-founder of Costhetics (http://www.costhetics.com.au) – Australia's leading source of information for all things related to cosmetic enhancement says "Dr Marcells is known for his perfectionism and expertise in rhinoplasty. Seeing his results from facelift patients I can see he is already a master of this procedure as well. The deep plane technique, although very difficult to do, eliminates the age-old problem of everyone knowing that you've had a facelift".
To showcase Dr Marcells' work, he has launched a new website (http://www.drmarcells.com.au) – a 3D art gallery where patients are subtly displayed as works of art. His extensive rhinoplasty gallery is by far the largest, among the galleries for facelifts, otoplasty (ears) and brow lifts.
About Costhetics
Costhetics is Australia's trusted source of cosmetic surgery information, dedicated to informing and educating consumers about all aspects of cosmetic enhancement. For more information about Costhetics contact Louisa McKay on 0448 677 320, or email louisa(at)costhetics(dot)com(dot)au
http://www.costhetics.com.au/procedures/facelift-rhytidectomy/