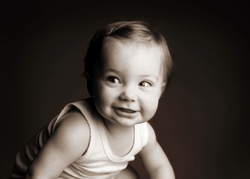 Over the past year, we've seen a decline in the number of patients going through with fertility treatment because of finances
Norwalk, CT (PRWEB) October 28, 2009
The current turbulent economy has influenced all aspects of consumers' spending habits, even family planning. According to the National Center for Health Statistics, there was a nearly 2 percent drop in the nationwide birth rate in 2008. This trend seems to extend to infertility treatment, which many are opting to delay, especially when they are without insurance or worry about a potential job loss.
To help patients who face tough decisions between their dreams for a family and financial realities, Reproductive Medicine Associates of Connecticut (RMACT) fertility clinic has created RMACT Opportunity Plans. These unique service and payment plans allow infertility patients to choose a flat rate for fertility care. In the first 8 weeks, 20 patients have signed up.
RMACT Opportunity Plan patients receive the same high-quality care as the practice's other patients because infertility treatment plans are based on their individual needs. The goal is to help patients grow their families and fulfill their family plans by taking fertility treatment financial worries out of the equation. Along with the fertility treatment plan, RMACT doctors encourage patients to be mindful of their overall wellness, including healthy eating, exercise, and stress reduction.
"Over the past year, we've seen a decline in the number of patients going through with fertility treatment because of finances," said Dr. Mark Leondires, Medical Director at RMACT. "Our patients talk to us about how they want children, but have financial concerns that cause them to delay starting a family. We want our patients to have all the necessary tools for fulfilling their dreams for a family - including financial solutions. This is why we created RMACT Opportunity Plans, which give patients without fertility benefits access to customized medical fertility treatment plans at an affordable cost."
RMACT Opportunity Plans cover two of the most widely used treatment options - intrauterine insemination (IUI) and in vitro fertilization (IVF). IUI places a concentrated semen sample into the uterine cavity. This treatment involves cycle monitoring, sperm washes, intrauterine insemination and injections for ovulation. RMACT IUI Opportunity Plan covers IUI cost for up to three cycles of ovulation induction and intrauterine insemination with oral medications.
The second option is RMACT IVF Opportunity Plan, which covers costs of IVF for one cycle. IVF starts by treating a woman with medications to stimulate the development of multiple ovarian follicles to produce eggs. These eggs are retrieved from the woman and are combined with sperm in a laboratory. One or more embryos are then transferred into the woman's uterus. The IVF Opportunity Plan includes all cycle monitoring (blood work and ultrasounds), egg retrieval, anesthesia, embryo transfer, assisted hatching and cycle medications.
About RMACT
Reproductive Medicine Associates of Connecticut (RMACT) specializes in the treatment of infertility. With Connecticut fertility clinic and egg donation offices in Norwalk, Danbury and Greenwich, and an affiliate New York fertility clinic in Rye, NY, our team of Board-Certified Reproductive Endocrinologists offer a wide range of infertility treatments from basic fertility services including ovulation induction and intrauterine insemination (IUI) to the most advanced assisted reproductive technologies including In-Vitro Fertilization (IVF), Egg Donation and Preimplantation Genetic Diagnosis (PGD). The RMACT team of fertility doctors includes, Dr. Mark P. Leondires, Dr. Spencer S. Richlin, Dr. Joshua M. Hurwitz, and Dr. Cynthia M. Murdock. All physicians are members of the American Society for Reproductive Medicine (ASRM), the Society for Assisted Reproductive Technology (SART) and the Fairfield County and Connecticut Medical Societies. RMACT's IVF laboratory is accredited by the College of American Pathologists (CAP), and CLIA; other accreditations include the Accreditation Association for Ambulatory Health Care (AAAHC) and the American Institute for Ultrasound in Medicine (AIUM). RMACT offers individualized infertility treatment plans in a patient-focused and supportive environment. Support services, such as, infertility treatment financing, psychological counseling, acupuncture and yoga are also available. For more information visit, http://www.RMACT.com .
###