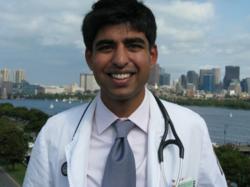 "Ultimately, no amount of regulating, reorganizing, or otherwise reforming the healthcare system will successfully contain costs unless healthcare providers are invested in fixing the problem."
Boston, MA (PRWEB) September 14, 2011
Last year Costs of Care launched an innovative essay contest that elucidated the importance of price transparency in everyday medicine by gathering more than 100 personal stories from patients, nurses, and doctors across the nation. This year, Costs of Care is looking for more stories, and will award $1000 prizes for stories about the importance of price transparency as well as solution-oriented stories that illustrate ways to reduce harmful healthcare spending and save patients' money (lead).
As the economy struggles to recover, the spiraling costs of healthcare in the United States have become a contentious political focal point without an obvious solution. Traditionally, health care providers have been reluctant to discuss their own role in healthcare spending. However according to Neel Shah, M.D., Executive Director at Costs of Care, "Ultimately, no amount of regulating, reorganizing, or otherwise reforming the healthcare system will successfully contain costs unless healthcare providers are invested in fixing the problem."
To help mobilize healthcare providers to examine their own role in spending, Costs of Care is launching an essay contest that will collect and widely disseminate stories from the front lines of medicine. Costs of Care will award $4000 in prizes to top submissions. Two $1000 prizes will be reserved for patients, and two $1000 prizes will be reserved for care providers. Preference will be given to stories that best demonstrate the importance of cost-awareness in medicine. Examples may include a time a patient tried to find out what a test or treatment would cost but was unable to do so, a time that caring for a patient generated an unexpectedly a high medical bill, or a time a patient and care provider figured out a way to save money while still delivering high-value care.
To help select the winning entries, Costs of Care has partnered with five health luminaries who will serve as judges:

Peter Orzsag, former Director of the White House Office of Management and Budget
Dr. C. Everett Koop, former United States Surgeon General
Hon. Jennifer Granholm, former Governor of Michigan
Dr. Susan Love, women's health and cancer research advocate
Dr. Alan Garber, health economist and Harvard University Provost
Anyone looking to learn more about the successful entries from last year's contest can find out more at http://www.costsofcare.blogspot.com.
All submissions will be due on November 15th, 2011. Finalists will be announced on December 15th, 2011 and the $1,000 prize winners will be announced on January 15th, 2012. All qualifying submissions will be published biweekly at http://www.costsofcare.org during the 2012 calendar year, and will be made available to the media.
The contest is sponsored in part by through the generosity of Blue Cross Blue Shield of Massachusetts and Harvard Pilgrim Health Plan.
About Costs of Care
Costs of Care is a nonprofit organization that gives patients and healthcare workers the information they need to deflate medical bills, while expanding the national discourse on the role of care providers in responsible resource stewardship. Costs of Care was founded by a resident physician based at Harvard Medical School who noticed that even the best physicians sometimes overlook something critical—the bill.
Full contest details are available at http://www.costsofcare.org/essay
# # #