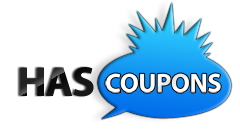 Bringing Smiles from HasCoupons.com
Cocoa FL (PRWEB) October 31, 2012
HasCoupons.com with a generous donation from Costumesupercenter.com we were able to give costumes to kids in the city of Cocoa in Florida on October 17th 2012. After starting up in August 2012 the Hascoupons.com team had a vision of what it would mean to have the ability to give back to the community that they have all called home at some point in time. C.E.O. John Chalmers called Brevard County home for over 4 years, and V.P. and co-founder Rick Miller is still a resident of the city of Cocoa.
Rick Miller said "This was the best experience of my life so far coming from nothing to make something of myself and be able to give back to my community means so much to me with all the recent tragedy's going on just being able to see kids smile was enough for me."
HasCoupons.com could not have made this possible if it wasn't for Customesupercenter.com and we thank them for their contribution. This is the first of many giveaways the HasCoupons.com team has in store this year.
Rick Miller says, "I was setting up the give away at a close friend's house and his daughter walked out to see what we were doing. She asks are all these costumes for me, her father replied no Mya these are for other kids. Mya then asks if she could give them to kids this is how Mya got involved with HasCoupons.com Costumes for Kids Give Away."
The video for HasCoupons.com First Ever Costumes For Kids was shot by Kamua Brothers, he heard of what I was Doing from a mutual friend and wanted to be part of this to help give back to our community. To see more of his work go to Photolounge81.com and to book him for the next event or wedding he can be contacted thru his website.
HasCoupons.com also has two current giveaways going on still the 555th like on Facebook.com win the Iphone 5 no purchase necessary, also HasCoupons.com is giving away a smart T.V. for the 1,000th Facebook.com like also no purchase required. This is the just the beginning HasCoupons.com will continue to give back and constantly grow in the coming months.
C.E.O. John Chalmers say's "We have yet to scratch the surface of our potential watch us grow and evolve it is Our Moment now."
Footlocker.com- A online sneaker store with the large selection of name brand sports apparel. Looking for the best deals on Adidas, Nike, and Reebok is sure to check out the latest in online coupons at hascoupons.com.
Buy.com- Offers a large selection of items from electronics, clothes, home goods, and furniture. With such a wide variety to choose it rivals all large brick and mortar retail chains like Wal-Mart or Target. Buy.com offers numerous deals and discounts daily such as free shipping on many of their products.
OtterBox.com- Otter Box the leading provider of high quality cell phone case protection. Protect the Iphone 5 from drops or splashes in puddles with best quality cases from OtterBox.com. Also preorder the Ipad mini cases before supplies run out.
BestBuy.com- The largest retailer of electronics has some of the best deals on their entire catalog but right now get free shipping on all computer products, laptops, and tablets. As well as the largest selection of wireless carriers from Verizon, AT&T, and Sprint makes sure to upgrade to the new Iphone 5 this weekend before they are gone.
HasCoupons.com wants all to enjoy the discounts and savings that are available to make this upcoming Holiday Season the best possible. HasCoupons.com is proud to be actively involved with helping people save money on all their online purchases. To get the latest in exclusive HasCoupons.com giveaways and the best daily savings follow @hascoupons.com.