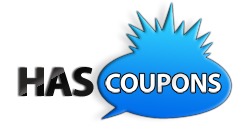 Its Our Moment This Year
Space Coast Florida (PRWEB) October 31, 2012
HasCoupons.com first ever Costumes for Kids Giveaway took place on October 17th 2012 in Cocoa, Florida. C.E.O. John Chalmers and his team came up with this giveaway to bring smiles to kids this Halloween with a generous donation from Costumesupercenter.com.
HasCoupons.com launched in August 2012 with rapid growth John Chalmers and Co-founder Rick Miller decided to start giving back the community they have both called home.
C.E.O. John Chalmers say's "We are everyday people trying to make a difference."
This all was made possible from the donation from Costumesupercenter.com without them it would not have been possible to make this happen. HasCoupons.com plans on doing this every year reaching out to the community and being actively involved.
Rick Miller say's "This was an awesome experience meeting new people and seeing the kids smile when they got their costumes."
The video was shot and edited by Kamau Brothers, he heard of the idea from a mutual friend and decided to be a part of the HasCoupons.com Costumes for Kids Give Away. To see more of Kamau Brothers work check out Photolounge81.com and contact him for the next event or wedding.
Best Holiday Deals
BestBuy.com- The largest retailer of electronics has some of the best deals on their entire catalog but right now get free shipping on all computer products, laptops, and tablets. As well as the largest selection of wireless carriers from Verizon, AT&T, and Sprint makes sure to upgrade to the new Iphone 5 this weekend before they are gone.
Bestbuy.com Coupons
Wirefly.com- A premium on-line retailers of cell phones with deals on phones lower than retail and any current provider promotion. In the market for a new phone start the shopping with Wirefly.com get the best price that the local store cannot match.
Finishline.com- A online sneaker store with the large selection of name brand sports apparel. Looking for the best deals on Adidas, Nike, and Reebok is sure to check out the latest in online coupons at hascoupons.com.
Bass Pro Shops- With fall here it's time to head out doors before winter comes what better way to do so than with gear from the largest retailer in outdoor gear. Bass Pro Shop offers the most in fishing, hunting, kayaking, and hiking equipment is sure to check out the discounts at hascoupons.com.
This is the most crucial time of the year when making the most of every dollar spent with Holidays coming at everyone fast. A shopper is sure to find a discount that will benefit them with every visit.
HasCoupons.com makes everyday a Holiday with free shipping and 20% off coupons for all the top online retailers. So why wait to save in December and get a jump on the Holidays with the best deals offered from HasCoupons.com.
HasCoupons.com wants to help everyone save on all their purchases made online let no deal go unused for this holiday season. HasCoupons.com also still is giving away a free Iphone 5 to the lucky 555th like on Facebook.com no purchase necessary to win. To find out about more exclusive giveaway promotions from HasCoupons.com follow at Twitter @hascoupons.