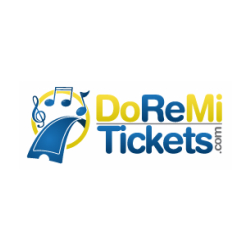 Texas A&M is sure to have a strong fan following in Arlington
Miami, FL (PRWEB) December 18, 2012
The Aggies sport an impressive 10-2 record and a 6-2 mark in the tough Southeastern (SEC) conference. They are the only team to defeat the defending national champion Alabama Crimson Tide this season. Their only defeats occurred against tough SEC rivals Louisiana State (LSU) and Florida.
Cotton Bowl Tickets: http://doremitickets.com/Sports-Tickets/Football/Cotton-Bowl-Tickets
Texas A&M is a former Big 12 rival of Oklahoma, before moving to the powerful SEC this season. It has one of the finest and richest traditions in college football. The Aggies are led by highly respected first year head coach Kevin Sumlin. Sumlin was previously the head coach at the University of Houston, guiding his team to a one loss campaign in 2011. The Aggies feature amazing freshman phenomenon John Manziel at quarterback. Manziel has been named "Johnny Football" by fans of his exciting exploits. He has passed for nearly 3,500 yards and 24 touchdowns. Manziel is also a duel threat, rushing for nearly 1,200 yards. Thanks to him, the Aggies rank in the top fifteen in the nation in both passing and rushing. Manziel is considered a frontrunner in the race for the Heisman Trophy. If he captures the award, he will the first freshman in history to do so. Manziel's favorite target is fellow freshman Mike Evans.
Evans has over 1,000 yards receiving, the most on the team. Texas A&M is sure to have a strong fan following in Arlington. Their loyal fanbase has been nicknamed "the twelfth man" since the 1920's. The Aggies' Kyle Field has the largest student section in college football, with over 30,000 seats. The Aggies' season tickets were sold out six months before the season began. Thanks in part to Texas A&M's rabid fan support, tickets to the 2013 Cotton Bowl Classic are already sold out. However, fans can place their names on a waiting list for tickets to the 2014 game by visiting http://www.doremitickets.com
Doremitickets.com #1 Source for college bowl tickets Secure Website, Money Back Guarantee.
Doremitickets.com is a retail website founded in 2009. Since launching in 2009, our website has helped connect thousands of live entertainment fans to the vast network of ticket brokers that list tickets on the doremitickets® Online Exchange. These professional ticket brokers offer more than 7.5 Million event tickets on our exchange every day.
Contact:
John Cruz
Email: info(at)doremitickets(dot)net