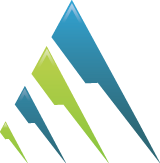 Businesses' and non-profits' needs for strong, secure, and accurate accounting solutions.
Boise, ID (PRWEB) May 31, 2013
Cougar Mountain Software recently announced the promotion of Ann Geisel to the position of Product Manager. Ann was previously the Support Manager at Cougar Mountain and led a team of business and accounting experts that consistently exceeded customer expectations and distinguished them within the small business and non-profit accounting software market. Ann has been at Cougar Mountain for 3 years and has completed degrees in both accounting and business. Her experience in support, where she listened and learned the needs of the customer, will be valuable to the direction of Cougar Mountain products.
In her role as Product Manager, Ann will be responsible for product planning, design and marketing. She will develop vision and prioritization of direction and product features by integrating customer, prospect, and industry expertise.
"Ann's leadership of Cougar Mountain's support team has been extremely successful. Our customers have consistently reported extraordinary satisfaction with the support they receive and the results," states Chuck Gossett, CEO of Cougar Mountain Software. "As we transition into a new phase of product development and growth I'm delighted to have Ann as our Product Manager."
"I look forward to working with our prospects, customers, developers and internal resources as we respond to businesses' and non-profits' needs for strong, secure, and accurate accounting solutions," states Ann. "Our ability to move the company forward relies on delivering quality products as quickly as possible. I'm excited about the opportunity and our future." Cougar Mountain Software's product roadmap includes a new Payroll product in addition to enhancements to existing general, non-profit, and retail accounting solutions.
About Cougar Mountain
Cougar Mountain Software has provided business accounting, nonprofit accounting, and point of sale software solutions to thousands of retail, wholesale, nonprofit, and service-based businesses around the world. Our 30 years of success comes from two key practices: employing in-house accounting and business professionals for our sales, support, training, and development teams, and listening to our clients. Our team of business and accounting experts provides our customers with the personalized service they need to make the right decisions about their accounting solution.