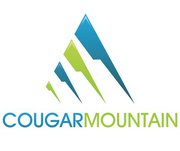 "The new features in CMS Professional 2013 help customers streamline existing processes so they can focus more on their business and less on their accounting."
(PRWEB) August 02, 2012
This week, Cougar Mountain Software released the latest version of their popular business and non-profit accounting software, CMS Professional. CMS Professional 2013 includes a long list of new features and enhancements requested by existing customers. Customers require highly productive and accurate accounting solutions, which allow them to use their accounting software to make better business decisions. Cougar Mountain's primary goal is to meet their customers' needs, and with these new features, Cougar Mountain delivers. Ty Akers, Product Manager at Cougar Mountain Software, states, "The new features in CMS Professional 2013 help customers streamline existing processes so they can focus more on their business and less on their accounting."
New features and enhancements in CMS Professional 2013 include:

Comparative Balance Sheet: Analyze multiple years of data to gain a broader view of a company's financial position.
Electronic transmission of payroll check and direct deposit stubs: Reduce the cost and time spent printing.
Improved Order Entry and Point of Sale readability: Reduce errors and decrease eyestrain.
Enhanced AR History Reporting: Provide individual accounts receivable reports for each salesperson.
Generate file for Federal-only eFiling: Manually eFile the federal wage report.
Enhanced Custom Data Query utility: Search specific data tables and then export data or use it for custom reports.
Streamlined AR Collections Report: Omit accounts that are no longer relevant to the collection process.
Enhanced Fund Numbers Report: Quickly view the last closing date for one fund or a range of funds.
Improved AP Vendors Window: Streamlined view of vendor balances.
Enhanced Register Report: Verify sales integrity and monitor the transaction volume for each register.
About Cougar Mountain
Cougar Mountain Software has provided business accounting, nonprofit accounting, and point of sale software solutions to thousands of retail, wholesale, nonprofit, and service-based businesses around the world. Our 30 years of success comes from two key practices: employing in-house accounting and business professionals for our sales, support, training, and development teams; and listening to our clients. Our team of business and accounting experts provides our customers the personalized service they need to make the right decisions about their accounting solution.