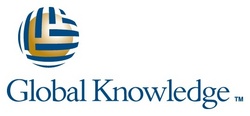 We are honored to be recognized by the EC-Council and especially pleased that outstanding feedback from customers on our exceptional quality was the leading criteria for this distinguished award
CARY, N.C. (PRWEB) June 3, 2008
Global Knowledge offers two certification and skills courses on ethical hacking and investigations:
Certified Ethical Hacker: a five-day course that teaches the latest ethical hacking techniques through lecture, labs, and CEH certification practice exam questions Computer Hacking Forensic Investigator: a five-day course that teaches cybercrime investigation while preparing students for CHFI certification "We are honored to be recognized by the EC-Council and especially pleased that outstanding feedback from customers on our exceptional quality was the leading criteria for this distinguished award," said Mike Walsh, worldwide product director at Global Knowledge.
The winners "were chosen based on their merits and training track record in delivering EC-Council programs," according to a press release from the EC-Council, a member-supported professional organization whose purpose is to support and enhance the role of individuals and organizations that design, created, manage, or market Security and E-Business solutions.
"We would like to express our sincere thanks to our partners who have stood by us and helped us grow to where we are now. We look forward to their continuing support and know that they will continue to uphold the highest training quality," said Jay Bavisi, President of EC-Council.
Learn more about our security training courses and access white papers, web seminars, and podcasts at http://www.globalknowledge.com.
About Global Knowledge
Global Knowledge is the worldwide leader in IT and business training. We deliver via training centers, private facilities, and the Internet, enabling our customers to choose when, where, and how they want to receive training programs and learning services. Our more than 700 courses span foundational and specialized training and certifications. Founded in 1995, Global Knowledge employs more than 1,500 people worldwide and is headquartered in Cary, N.C. The company is owned by New York-based investment firm Welsh, Carson, Anderson, and Stowe.