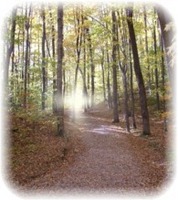 Vancouver, B.C. (PRWEB) January 13, 2009
Effective immediately, any credentialed therapist in the United States and Canada who has a private practice website is eligible for a one year basic listing on Theravive.com. This promotion is good for only one therapist per city, and is first come first serve. To quality, you must be a licensed therapist, have a website, and be willing to place a link to the Theravive.com site. Closed cities are not eligible (i.e. the Counselling Vancouver listing, which is already full). This promotion benefits counselors and psychologists by bringing them high visibility and exposure to the internet, thereby increasing clients.
The purpose of Theravive is to connect valid and credentialed therapists, counselors, and psychologists with clients who are in need of help, while upholding sound moral values and established principles of effective therapy. The values of Theravive make it unique from any other therapist directory on the internet, and it is these values that draw so many clients to the site looking for help. By offering a free listing promotion, the company aims to spread the word on the internet and blogosphere regarding its services and values. The more therapists who sign up for a listing, the stronger Theravive's web presence, which then in turn results in more client visibility for its therapists.
While this promotion is good for one therapist per city, several exceptions have been made to increase the number of slots available for some larger metropolitan areas. This allows for more than one counselor to take advantage of the promotion. For example, Theravive's Counseling New York City page is now accepting ten free promotion slots, first come first served. Once ten therapists apply, the offer in New York will no longer be valid. By having limited availability, counselors who would like to increase their advertising power are recommended to sign up early to avoid being locked out. Counseling Los Angeles is another major city page that has ten free slots open as well.
There are two types of promotions currently offered, one is a free therapist listing for one year with a website link, upon which normal subscription rates will apply. The other offer is a permanent listing with link for 30% the normal subscription rates. Because these offers are strictly limited (usually just one per city), the cannot be guaranteed to be open for any length of time. Many counselors have built their practice on Theravive, receiving client contacts weekly. With a sweeping variety of mental health services offered, inluding a special emphasis on marriage and family counseling, clients feel safe with our therapists. This openness facilitates the healing process, allowing for growth and positive change through empowering therapy grounded in solid moral values.
Theravive has recently introduced several new cities in conjunction with their promotional offers. For Counseling Portland, its recent Oregon page, for example, along with several other cities such as Irvine, San Antonio and Chicago are currently open to the promotion offer. With sound therapy, and powerful exposure, Theravive connects clients all over North America with counselors and psychologists who can help them.
Theravive is an emerging leader in connecting individuals and families to licensed and professional therapists, counselors, and psychologists who uphold values counseling in their practice.
###