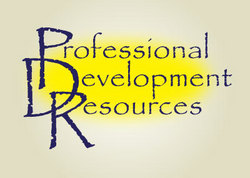 Jacksonville, Florida (Vocus) December 1, 2009
Professional Development Resources, PDResourcesOnlineCE has released a new home study continuing education (CE) course intended to give the psychologist, social worker, counselor, and family therapist the tools they need to offer counseling services to military families. Military families face many challenges and trials because of the unpredictable and often difficult lives they lead. Many civilians – including mental health professionals – are not familiar with the unique lifestyle and stressors faced by these families.
Consider that – even in peacetime – military families have to cope with the pressures of a very demanding way of life: an authoritarian system with its lack of autonomy and limited privacy, financial stresses, tours of duty that separate parents and children for extended periods of time, frequent uprooting and moves, and the ever-present possibility of injury or death. Wartime is a thousand times more difficult. The list of perils such as injury, brain trauma, loss of limbs, and posttraumatic stress disorder (PTSD) is nearly endless. And, of course, death is an ongoing nightmare for service personnel and their families. In addition, many military families are comprised of people who are very young, and therefore inexperienced in dealing successfully with such challenging problems.
This CE course, Counseling Military Families, is unique in two regards. First, the author sets out the major mental health challenges faced by military families, drawing from 20 years of clinical experience and research. Second, she gives readers a clear understanding of the concept of 'military as a culture,' meaning the shared experiences, attitudes and perspectives that are endowed by years of military existence. To therapists who have not lived in that culture, this knowledge is a prerequisite to doing effective therapy with military families.
Early chapters are devoted to the unique circumstances of career service personnel and their spouses and children, delving into topics like the male psyche that dominates military history and culture, the constant relocations and deployment of the service member, complications for spouses, and situations faced by children who grow up in a military family. The final section presents treatment models and targeted interventions tailored for dealing with issues of change, grief, and loss.
Needs assessments performed by Professional Development Resources have emphasized the need for training in this area. A psychologist wrote, "I have been waiting a long time for a course like this. I live in an area that has a large number of military families, and they probably make up almost 50% of my practice. The knowledge I gained in this course has enabled me to provide far more effective treatment than I was able to offer before."
The company also offers a series of new courses on posttraumatic stress disorder (PTSD) – all of which are available instantly online and can be completed any time and anywhere. They include:
PTSD – What is It?, (2007) 16 pages, and PTSD Treatment II: Group and Family Therapy, (2007) 31 pages.
About Professional Development Resources, Inc.
Professional Development Resources is a Florida nonprofit educational corporation founded in 1992 by licensed marriage and family therapist Leo Christie, PhD. The company, which is accredited by the American Psychological Association (APA), the Association of Social Work Boards (ASWB), the National Board for Certified Counselors (NBCC), the American Speech-Language-Hearing Association (ASHA), the American Occupational Therapy Association (AOTA) – as well as many other national and state boards – has focused its efforts on making online continuing education courses more efficient and widely accessible to health professionals by offering online home study coursework. Its current expanded curriculum includes a wide variety of clinical topics intended to equip health professionals to offer state-of-the art services to their clients.
Contact:
Leo Christie, PhD, CEO
Professional Development Resources, Inc.
904-645-3456
http://www.pdresources.org/promo/prweb14
###