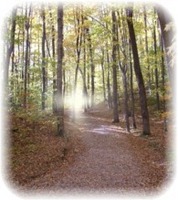 Vancouver, B.C. (PRWEB) July 6, 2008
Theravive.com announces availability in cities throughout California and Texas and is currently accepting therapists, psychologists, and professional counselors in those areas.
The mission of Theravive is to promote values in counseling and extend itself throughout North America as a resource that connects clients to counselors. By offering services in California, and Texas, Theravive hopes to change the dynamic of individual and family counseling in those states by providing therapy in the context of strong values.
Theravive provides clients with a resource of psychologists, counselors, and therapists who are grounded in solid family and moral values with the clear goals of restoration, reconciliation, and healing. Through promoting values in practice, people in need of therapy prefer choosing a practitioner from the Theravive site rather than one from a more ambiguous directory. Therapists in Texas and California are currently wanted in order to meet client need.
Theravive works by having a strong search engine presence for all cities that it supports. Visitors seeking individual or marriage counseling easily locate therapists using standard internet searches. For example, using popular search engines, potential clients in the Dallas area are referred to Theravive's Dallas Counseling page when searching for a local therapist using any number of keyword combinations. For individuals in California, the same principles apply, for example terms such as counseling Long Beach would result in displaying the Theravive website.
Theravive is an emerging leader in connecting individuals and families to licensed and professional therapists, counselors, and psychologists who uphold values in their practice. With presence throughout the United States and Canada, Theravive continues to be on the forefront of connecting clients to the professional mental health practitioners who can help them.
###