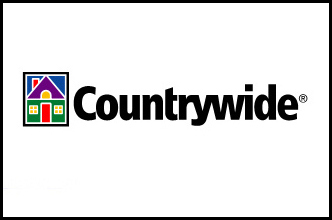 Countrywide has long been a champion of measures intended to close the home ownership gap experienced by low- to moderate-income households, members of minority population segments, and residents in communities traditionally underserved by the financial services industries
Calabasas, CA (Vocus) April 3, 2007
Countrywide Financial Corporation (NYSE: CFC), a diversified financial services provider, mortgage and home lending specialist and a member of the S&P 500, today announced the launch of its Home Ownership Mortgage Education program (H.O.M.E.). H.O.M.E. is a comprehensive online reference tool, providing consumers with information on all aspects of home ownership---from basic personal financial services to living as a homeowner.
"Since our inception, Countrywide's overarching mission has been to lower the barriers to home ownership, so that people from all walks of life can realize the American dream," said Countrywide Chairman and CEO Angelo R. Mozilo. "For many, a primary barrier remains a lack of understanding regarding the end-to-end mortgage process. Consumers can utilize H.O.M.E. as a valuable tool to address specific questions and fully prepare themselves before they even look at a house or contact a mortgage professional."
Providing a no-cost, no-obligation experience, the H.O.M.E. Web site (http://www.HomeByCountrywide.com) offers an interactive learning center which includes comprehensive coverage of five topics: Basic Finance, How Credit Affects You, Preparing for Home Ownership, Steps for Buying a Home, and Life as a Homeowner.
The H.O.M.E. Web site also features:
➢ Extensive tools and resources, including downloadable checklists, worksheets and quizzes that assist home buyers and new homeowners
➢ Links to additional online resources that offer consumer financial education materials on topics ranging from basic finance to maintaining a home
➢ A comprehensive glossary that provides easy-to-understand definitions of hundreds of terms commonly used in the home loan and home-buying process
"Countrywide has long been a champion of measures intended to close the home ownership gap experienced by low- to moderate-income households, members of minority population segments, and residents in communities traditionally underserved by the financial services industries," Mozilo added. "H.O.M.E. serves as a valuable component in the Company's ongoing efforts to address both consumer education as well as the home ownership gap."
Portions of the have been produced in cooperation with the National Foundation for Credit Counseling (NFCC) and are based in part on the NFCC publication "Keys to Home Ownership," © National Foundation for Credit Counseling.
About Countrywide Financial Corporation
Founded in 1969, Countrywide Financial Corporation (NYSE: CFC) - America's #1 home loan lender - (as ranked for 2006 by Inside Mortgage Finance, Feb. 2, 2007, Copyright 2007), is a member of the S&P 500 and Fortune 500. Countrywide is a diversified financial services firm primarily focused on real estate finance and related activities. Through its family of companies, Countrywide provides mortgage banking, capital markets, global operations and insurance, in domestic and international markets. The company is headquartered in Calabasas, California and has a workforce of more than 50,000 with over 900 offices. For more information about the company, visit Countrywide's Web site at http://www.countrywide.com.
About The National Foundation for Credit Counseling (NFCC)
Knowing the Difference Can Make All the Difference
Founded in 1951, the NFCC is the nation's largest and longest serving national nonprofit credit counseling organization. The NFCC's mission is to set the national standard for quality credit counseling, debt reduction services, and education for financial wellness, through its member agencies. With nearly 1,000 community-based offices nationwide, NFCC members help two million consumers annually. For free and affordable confidential housing advice through an NFCC member, call 1-866-845-2227 or visit http://www.nfcc.org
Contact Information
For media inquiries:
Amber V. Cousins or Christa Keivan
800-796-8448
###