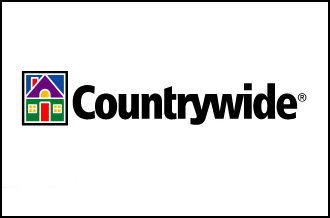 The 9th Ward is coming back
Calabasas, CA (Vocus) March 26, 2007
On Delery Street in New Orleans' Lower 9th Ward stand two new homes, side by side, in a neighborhood that otherwise looks the same as it did in the days following Hurricane Katrina. The homes, owned by Gwendolyn Guice and Josephine Butler, who have been next-door neighbors for 25 years, stand on the same property where their original houses stood for decades before they were damaged beyond repair. Mrs. Guice and Mrs. Butler received the keys to their new homes at an Association of Community Organizations for Reform Now (ACORN)-hosted ceremony in their front yard on Feb. 22, 2007.
Last year, Countrywide Bank, FSB gave ACORN Housing, Inc. a $500,000 grant to jump start construction on the homes, which are now the cornerstone for the first new residential development in the Lower 9th Ward. The grant is part of Countrywide Bank's Community Reinvestment Act and corporate philanthropic program, which invests in affordable housing programs across the country.
"These homes have come to represent many things since the day construction began," remarked Countrywide Bank Senior Vice President David Culver, who spoke at the ceremony. "They symbolize the bravery of two remarkable women and their families, the resilience of a city ravaged by a hurricane and the determination of community leaders, housing advocates, architectural students, financial institutions and others who are committed to rebuilding the Lower 9th Ward. We are proud to be part of this effort and look forward to continuing our work with ACORN Housing."
ACORN and ACORN Housing partnered with Louisiana State University's Office of Community Design and Development through a Housing and Urban Development Community Futures grant to build the two homes. The houses were used as on-the-job training for area men and women from Bethel Colony South, Covenant House and ACORN Services Inc. The project represents the first step toward larger rebuilding efforts being undertaken by ACORN Housing, which is planning to renovate into affordable housing 150 adjudicated properties, which were awarded by the City of New Orleans.
"The 9th Ward is coming back," said Vanessa Guerringer, chairwoman of ACORN's Lower 9th Ward chapter. "When people see this, they see that there's a path to come back home. This project will put hope in the hearts of so many who have faced hopeless situations." Guerringer continued, "Rebuilding on Delery Street says to the world that we are coming back. With Countrywide's support, this project leads to the rebirth of our community."
Countrywide's Gulf Coast Initiatives
Recent Countrywide initiatives in the Gulf Coast include: a $500,000 donation to the American Red Cross for short-term relief; a $100,000 donation to a shelter for victims; and $700,000 in Countrywide Foundation assistance to company employees impacted by the storms.
Additionally, the company is the lead sponsor of Rebuild 1000!, which is Rebuilding Together's program to repair at least 1,000 hurricane-damaged homes in the Gulf Coast region. Through the Rebuilding With Countrywide program, $1 million in funding was provided by Countrywide, plus an additional $500,000 in matching contributions from employees, customers, business partners and others. The program has enabled 125 low-income individuals and families to move back to their homes since Thanksgiving week 2005, and continues to repair several houses each month along the Gulf Coast. Countrywide employees from California, Texas and Louisiana have worked on 16 homes in New Orleans, Delcambre and Lake Charles, Louisiana.
About Countrywide Financial Corporation
Founded in 1969, Countrywide Financial Corporation (NYSE: CFC) -- America's #1 home loan lender as ranked for 2006 by Inside Mortgage Finance (Feb. 2, 2007), Copyright 2007 -- is a member of the S&P 500 and Fortune 500. Countrywide is a diversified financial services firm primarily focused on real estate finance and related activities. Through its family of companies, Countrywide provides mortgage banking, capital markets, global operations and insurance, in domestic and international markets. The company is headquartered in Calabasas, California and has a workforce of more than 50,000 with over 900 offices. For more information about the company, visit Countrywide's Web site at http://www.countrywide.com.
About Countrywide Bank
Countrywide Bank, FSB is a member of the Countrywide Financial Corporation (NYSE: CFC) family of companies. Countrywide Bank offers consumers highly competitive rates on certificates of deposit and money market accounts and, through its family of companies, also offers quality investment products. Customers can review banking products and services, check rates on deposits, and apply for new accounts by phone, online, or at one of the financial centers located throughout the country. In addition, the company offers the same superior rates and unsurpassed personalized service to its business customers through its Premier Business Banking and Commercial Banking Divisions. For more information about Countrywide Bank, visit http://www.countrywidebank.com. Member FDIC. Equal Housing Lender.
###