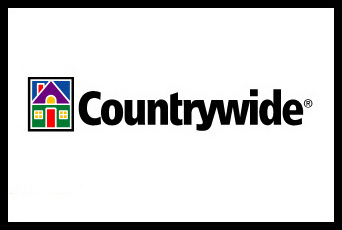 In the past, homeowners often used a home equity line of credit or obtained a cash-out refinance to pay for major home renovations
Calabasas, CA (Vocus) June 14, 2007
Countrywide Home Loans, Inc. offers a mortgage for people who want to do major remodeling or renovation of a home they are purchasing or refinancing. The mortgage, called the One-Time Close Major Renovation Loan, can be used by qualified borrowers as a financial management tool to roll the cost of remodeling a new or existing home into a single loan transaction. Typically used when home improvement costs exceed $50,000, this mortgage tool requires a borrower to qualify and apply for financing only once, meaning one application, one set of loan documents and one loan settlement.
"In the past, homeowners often used a home equity line of credit or obtained a cash-out refinance to pay for major home renovations," said Dan Hanson, managing director of Countrywide Home Loans. "Now, the interest rates, terms and features of One-Time Close make it a competitive and easy alternative for homeowners planning major improvements on their home."
The One-Time Close Major Renovation Loan features five easy steps:
1. The home is appraised at an amount that reflects the value after completed improvements.
2. Existing liens, in the case of a refinance, are paid off and consolidated into one loan, along with renovation construction costs.
3. The customer or builder submits requests for funds, based on construction budget, up to completion of the renovations. In other words, home buyers or owners pay no out-of-pocket costs during construction.
4. During construction, the customer makes interest-only payments.
5. When construction is complete, the loan converts to the customer's mortgage of choice.
Though not available on investment properties, the One-Time Close Major Renovation Loan applies to qualified borrowers of single-family residences and two-unit single- and secondary-residences. For more information about the One-Time Close Major Renovation Loan or the wide array of other home loans available through Countrywide, call 1-866-EasyOTC, visit http://www.constructionlending.countrywide.com, or go to your local Countrywide Home Loans branch office.
About Countrywide Home Loans, Inc.
Countrywide Home Loans, Inc., a member of the Countrywide® family - America's #1 home loan lender - (as ranked for 2006 by Inside Mortgage Finance, Feb. 2, 2007, Copyright 2007), originates, purchases, securitizes, sells and services home loans and is the primary subsidiary of Countrywide Financial Corporation (NYSE: CFC). Countrywide Financial Corporation, through its subsidiaries, provides mortgage banking and diversified financial services in domestic and international markets. Founded in 1969 and a member of the S&P 500 and Fortune 500, Countrywide Financial Corporation is headquartered in Calabasas, California and its family of companies has a workforce of more than 50,000 in over 900 offices across the country. http://www.countrywide.com
Media Contact:
Kris Yamamoto or Janet Quan
(800) 796-8448
# # #