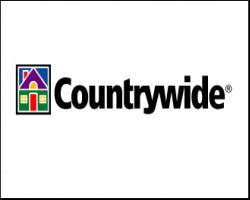 Calabasas, CA (Vocus) October 18, 2007
A nationwide survey released today shows that many Americans with both a checking and savings account (71 percent) tend to group those primary accounts at one institution, perhaps out of convenience, when they could keep them separate and potentially earn a higher annual percentage yield on a savings account at a different, savings-focused bank. Additionally, 67 percent of adults with both accounts at the same financial institution said they have never considered the concept of keeping these accounts at separate banks.
The survey was conducted by Harris Interactive® for Countrywide Bank, FSB, the third largest federal savings bank in the U.S. (1) and a member of Countrywide Financial Corp.'s (NYSE: CFC) family of companies.
According to the poll of adults who have a savings account, most respondents (61 percent) have not established an automatic savings plan, whereby a designated dollar amount is regularly deposited into a savings account.
The survey also revealed that 32 percent of adults with a savings account do not know the interest rate on their account, and a full 45 percent know they are earning less than five percent.
The findings indicate that there are areas where Americans can improve their financial circumstances by using basic savings strategies – separating their accounts, establishing an automatic savings plan and always seeking the best rate possible, according to Countrywide Bank Managing Director for Deposits and Investment Services Pierre P. Habis.
"Consumers are potentially leaving money on the table by not following this simple formula," said Habis. "Serious savers consider their savings account as 'one way' only, meaning that they make more deposits than withdrawls, and they succeed at this by keeping their transactional banking relationship at one bank and savings at another. We've found that if consumers' checking and savings are under the same roof, it's too easy to draw from that nest egg and that's when savings accounts stagnate," said Habis.
Key findings from the survey include:
• 67 percent of adults with both checking and savings accounts at the same financial institution have never considered keeping their savings and checking accounts in two separate institutions
• 61 percent of adults with a savings account have not set up a savings plan that automatically transfers a certain percentage of their earnings to their savings account on a regular basis
• 71 percent of adults with both a checking and savings account have their primary savings and checking account with the same financial institution
According to Habis, there are three key tips consumers should keep in mind to optimize interest earnings for their savings:
Tip #1: "SEPARATE"
Separate your primary savings and checking accounts; house them at different financial institutions. Consumers should consider keeping their primary savings and checking accounts with different financial institutions in order to get the best rates. Shop around to identify institutions that offer the best possible terms. It is possible that the institution that best meets a consumer's checking needs might not be the best suited for providing market-leading savings rates. And by keeping accounts separate, consumers are less likely to dip into the savings account to deal with short term cash shortages.
Tip #2: "AUTOMATE"
Automatically transfer a set amount into savings. Remember to pay yourself first and set up an automatic savings plan so a certain percentage of your income, or a set dollar amount, is automatically transferred to your savings account on a regular basis. Start out by trying to allocate a small percentage, perhaps even $20 per week to start, towards a high-yielding account.
Tip #3 "SEEK THE BEST RATE"
Research rates at different financial institutions. Take a close look at the Annual Percentage Yield (APY) on savings accounts, money market accounts or certificates of deposit. Avoid leaving money on the table by ensuring that your account has market-leading savings rates. Websites such as http://www.bankrate.com help consumers identify the highest rates available in their market.
"As with any financial decision, consumers should carefully evaluate their options and fully understand the advantages and disadvantages before making a change," said Habis. "Consumers can maximize their returns if they separate, automate and always seek the best rate."
Survey Methodology
This Bank Accounts survey was conducted by telephone within the United States on behalf of Countrywide Bank between September 28 and October 1, 2007 among 1,018 U.S. adults ages 18+. Results were weighted for age, sex, geographic region, and race where necessary to align them with their actual proportions in the population.
All sample surveys and polls, whether or not they use probability sampling, are subject to multiple sources of error which are most often not possible to quantify or estimate, including sampling error, coverage error, error associated with nonresponse, error associated with question wording and response options, and post-survey weighting and adjustments.
Therefore, Harris Interactive avoids the words "margin of error" as they are misleading. All that can be calculated are different possible sampling errors with different probabilities for pure, unweighted, random samples with 100% response rates. These are only theoretical because no published polls come close to this ideal.
About Harris Interactive
Harris Interactive is the 13th largest and one of the fastest-growing market research firms in the world. The company provides innovative research, insights and strategic advice to help its clients make more confident decisions which lead to measurable and enduring improvements in performance. Harris Interactive is widely known for The Harris Poll, one of the longest running, independent opinion polls and for pioneering online market research methods. The company has built what it believes to be the world's largest panel of survey respondents, the Harris Poll Online. Harris Interactive serves clients worldwide through its North American, European and Asian offices, and through a global network of independent market research firms. More information about Harris Interactive may be obtained at http://www.harrisinteractive.com.
About Countrywide Bank
Countrywide Bank, FSB, is a member of the Countrywide Financial Corporation (NYSE: CFC) family of companies. Countrywide Bank offers consumers highly competitive rates on certificates of deposit and money market accounts and, through its family of companies, also offers investment* and insurance products. Customers can review banking products and services, check rates on deposits, and apply for new accounts by phone, online, or at one of 136 financial centers located throughout the country. In addition, the company offers the same superior rates and unsurpassed personalized service to its business customers through its Premier Business Banking and Commercial Banking Divisions. For more information about Countrywide Bank, visit http://www.countrywidebank.com. Member FDIC. Equal Housing Lender.
*Countrywide Investment Services and Countrywide Insurance Services Products
Not FDIC Insured
Not Guaranteed By Any Bank
Not A Deposit
May Lose Value
Not Insured By Any Federal Government Agency
(1) Ranking is based on Second Quarter 2007 as reported by the FDIC.
For media inquiries:
Media Hotline
800-796-8448
###