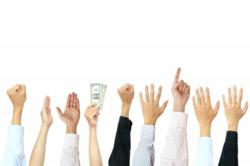 Each state sets rates of return for these government-backed securities.
San Francisco, California (PRWEB) January 06, 2013
County auctions are one place that some real estate investors use to secure property for a discount. A new guide has been released online in video form at the TedThomas.com website that educates new and experienced investors about these auction methods. This guide can be accessed from http://www.tedthomas.com/step2.
These specific strategies represent one way that a person can buy and hold mortgage-free real estate as an alternative to traditional routes.
Some investors purchase real estate to earn returns and others purchase to find a new home. The various strategies that are common can help someone go the standard route to acquire an available property. Through research and alternative methods, the new video guide published online educates investors how to use tax deeds and tax certificates as investments in property acquisition.
"Each state sets rates of return for these government-backed securities," said Ted Thomas in his new guide. "Knowing how and when to make a purchase is one of the most important details of this buying method," Ted added.
Taxation is one part of real estate that can be confusing to learn. Homeowners, business owners and investors can have questions about the different taxes charged at the county, state and federal level. The new guide online focused on county auctions represents one method that is now available to access to get accurate answers to many questions. The information inside of this series is updated for 2013.
Books and DVDs are part of most educational sources that men and women use to find more detailed information. Aside from the new guide online, TedThomas.com now represents many of the authored books and DVDs by Ted Thomas over his 25-year instructional career. These expert level materials are designed to offer a broad range of information that is typically not shared through seminars or training programs.
The video series and other information is now accessible online through the public portion of Ted's website. A specially built web contact form now online is offered to help those with questions to received detailed answers without delay.
About Ted Thomas
Over 25 years of teaching men and women expert level real estate strategies has helped Ted Thomas to become known worldwide. This educator is one of the leading authorities on the subjects of tax certificate and tax deed investing in the United States. As an investor, Ted has personally traveled to most U.S. states to purchase houses using alternative strategies. As a public speaker, Ted Thomas is frequently invited to top seminars and live events to provide his detailed information. The TedThomas.com website was launched in 2004.